Description
Brand Introduction:
Since 1965 Mafra has the aim to enhance and protect with great passion the international automotive heritage; this is possible by applying the maximum expression of Made in Italy to cosmetics for cars.
Thanks to its manufacturer experience and its forefront Research Laboratories, Mafra combines perfectly high level quality and technology standards through artisanal production methods that allow excellent final results.
The history of Mafra has its roots in the distant half of the sixties. The entrepreneurial instincts of its founder, Gianfranco Mattioli, suggested him to transfer the principles of human cosmetics in a totally new field: so was born the famous slogan "cosmetics for your car."
What was called cosmetics at that time, is today called detailing.
This is why, from this insight and more than half a century later, his descendants have given rise to the Labocosmetica line: a great concentrated of technology, innovation and tradition dedicated to those who demand the most for treatment of his car.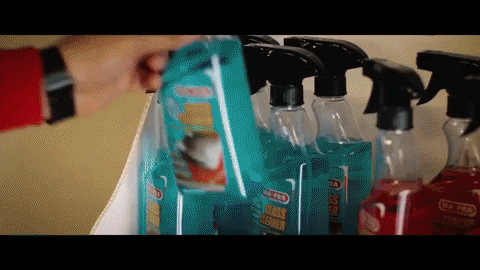 Product Introduction:
Mafra Fantasies by Elisir®, a line of elegant, super concentrated and refined essences with long persistence, able to release a truly unique fragrance based on pure essential oil. The fragrances have been designed to be used in all environments and not only in cars, ideal for the home, hotels and environments of our daily lives, that's why the graphic style, suitable for all markets. Fragrances are able to neutralize any odor and have a guaranteed duration of at least 3 days. They are also alcohol-free, water-soluble and 'water-compatible'. The scents of Fantasies of Elisir®, have very complex notes inspired by the fragrances of high perfumery and aromatherapy. With very rich head, heart and background notes, which allow for unique olfactory sensations. Once the top notes are exhausted, about 12 hours later, it turns out that the base notes are the same for all fragrances, and there is no longer any distinction between one perfume and another.
Fantasie Di Elisir available scents:
Oriental Spa
Fresh Lime
Blue Ocean
Iris Bloom
Relax Sensation
Ice Forest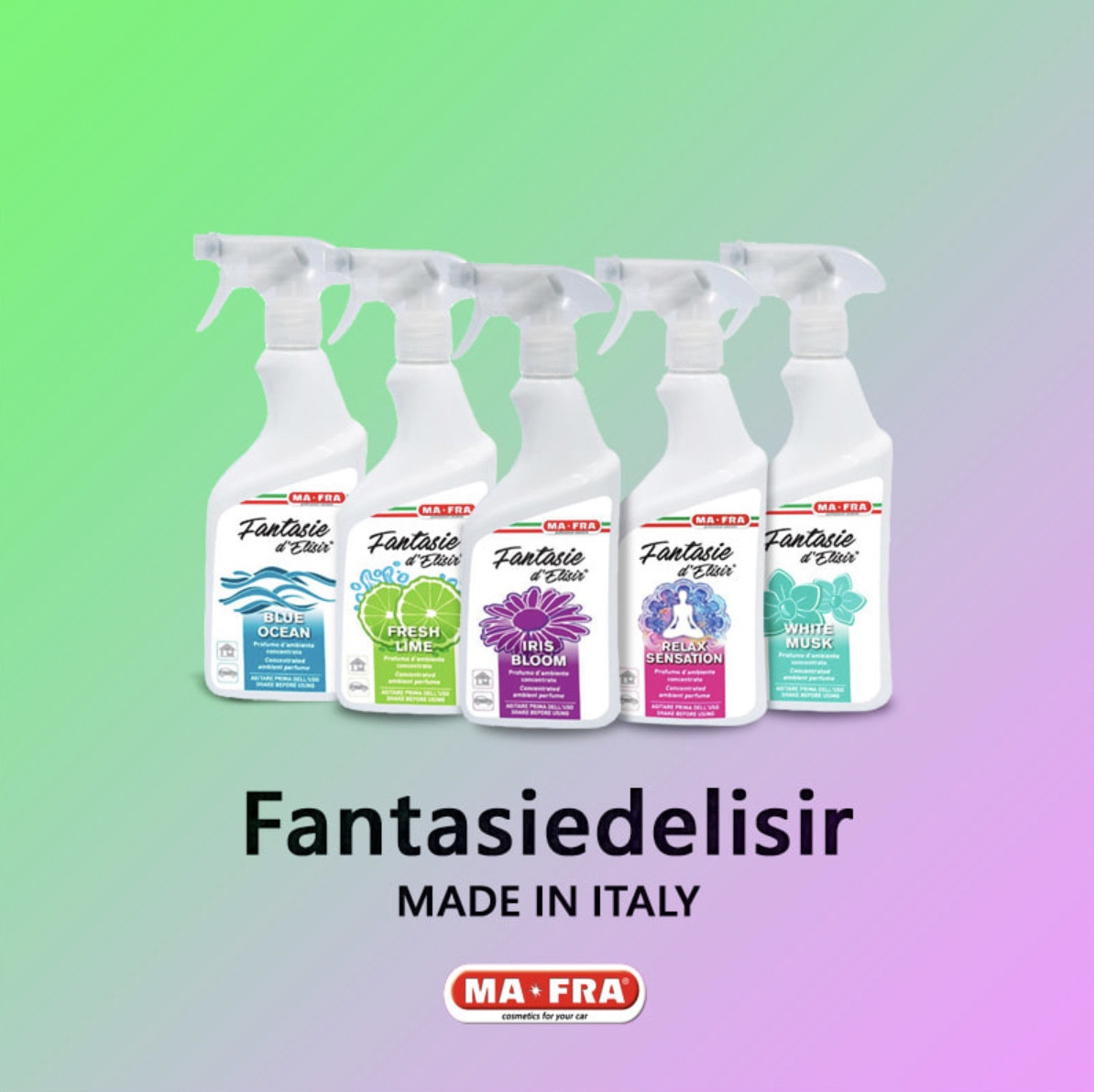 Fantasie of Elisir (Oriental Spa)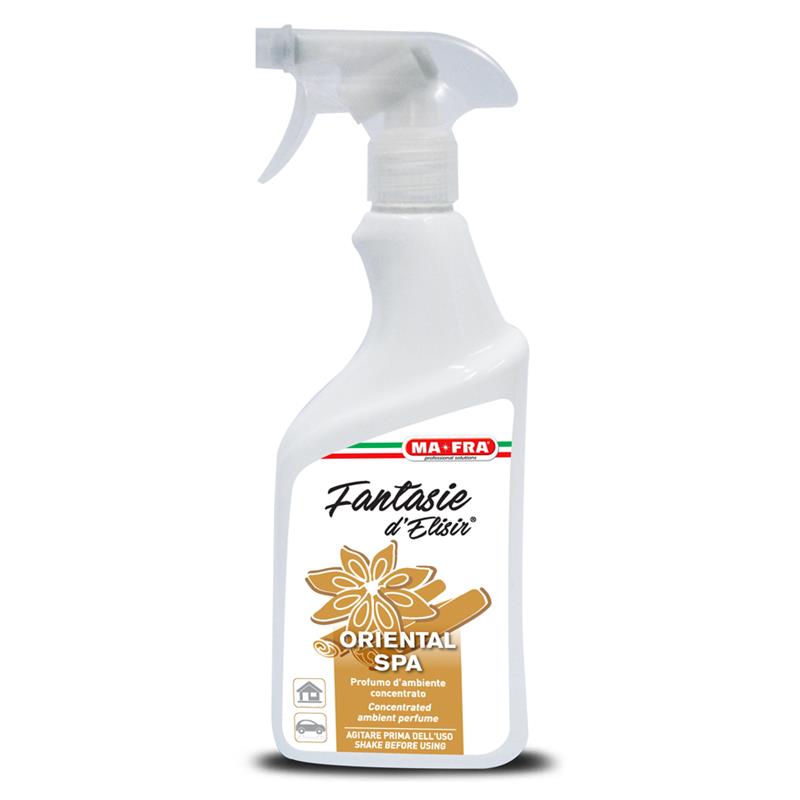 Woody with apple and eucalyptus top notes, enriched with ylang ylang and pink heart notes and for last vanilla and patchouly background notes.
Fantasie of Elisir (Fresh Lime)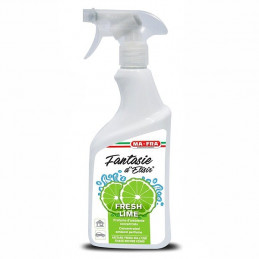 Citrus with green pomppmo head notes, enriched with notes of gardenia and jasmine heart and for last notes of mossmus and vanilla.
Fantasie of Elisir (Blue Ocean)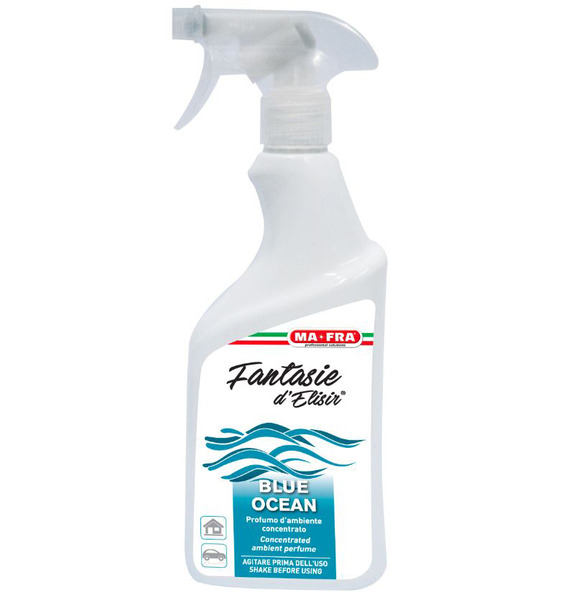 Marina with head notes Bergamoenotto and Grapefruit, enriched with heart notes Ozonic and Marina and for last notes of amber and vetiver background.
Fantasie of Elisir (Iris Bloom)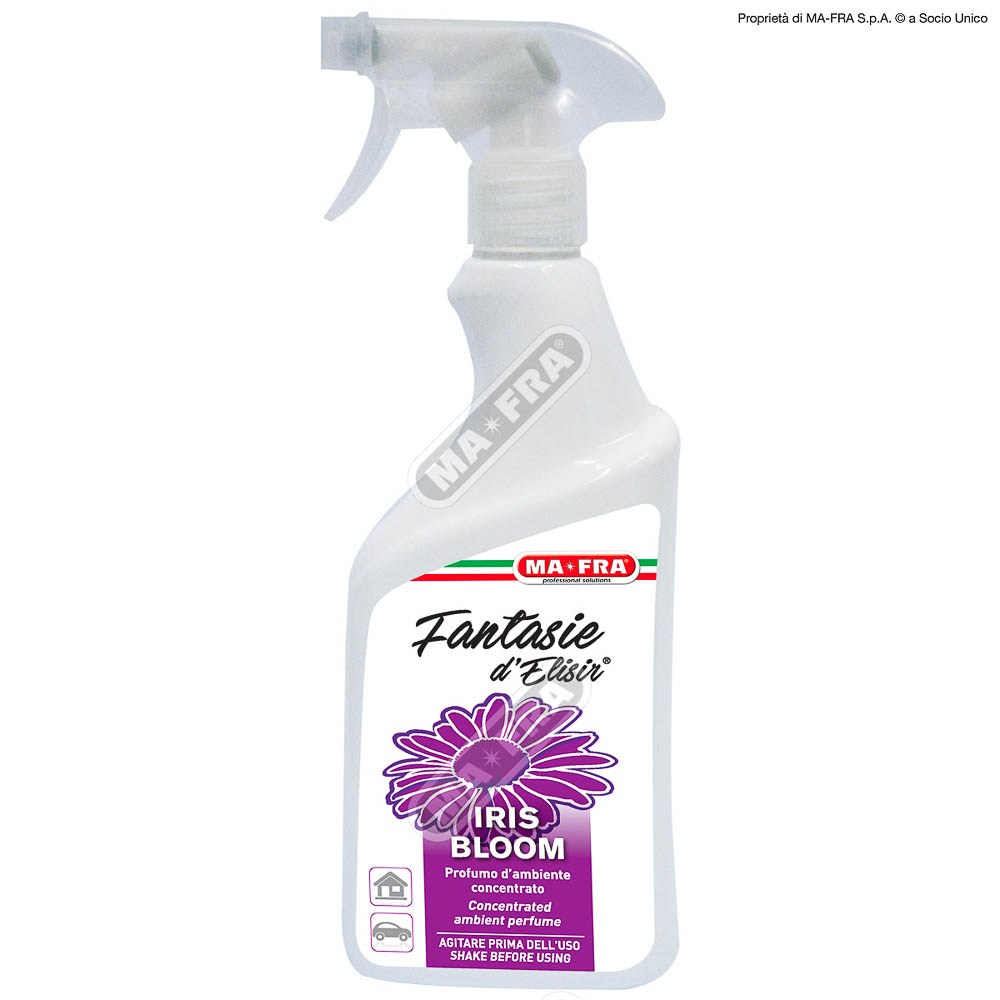 Iris with aldedica headnotes, enriched with ylang ylang and irs heart notes, for last vanilla and raspberry base notes.
Fantasie of Elisir (Relax Sensation)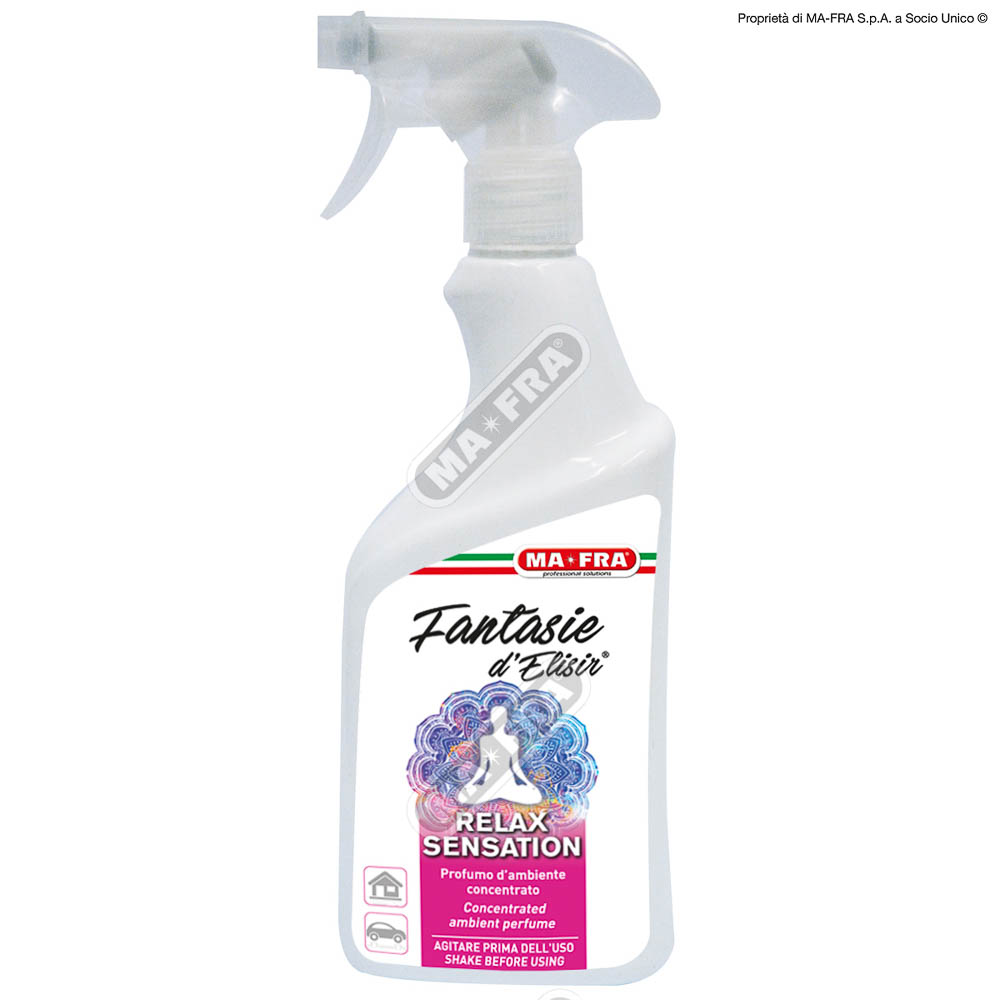 Sweet and delicate fragrance, evokes a timeless elegance always carrying the essence of spring with you. With headnotes of bergamot, melon and freesia, heart notes with jasmine, lilac, rose and thrush. Finally, background notes to white, woody, amber, vanilla and patchouly moss.
Fantasie of Elisir (Ice Forest)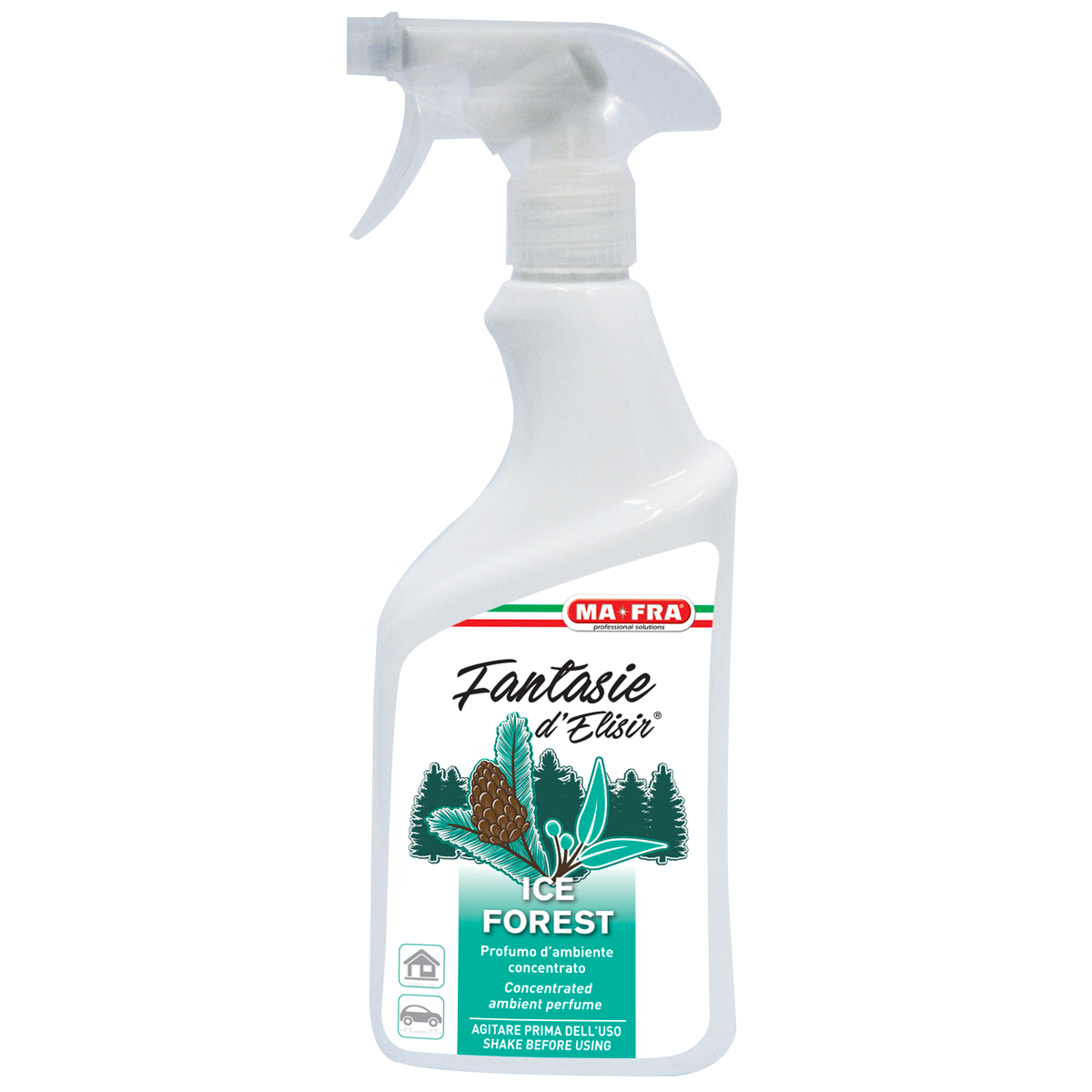 Fresh and relaxing scent, bring the essence of the forest because of you or in your car. With head notes of pine, citrus, lavender, aldedica and eucalyptus, Woody heart notes, floral, lavender, rose and pine. Finally, woody base notes, tonka bean, white moss, vanilla and patchouly.
How to use:
- Spray the deodorant at a distance of 30-40 cm on the affected surfaces, or directly into the environment.
- For small environments we recommend vaporizing the product 1-2 times. For a medium-sized room at least 3 times. Being very focused do not exceed in use.
VIDEO: 
Payment & Security
Your payment information is processed securely. We do not store credit card details nor have access to your credit card information.