Description
Brand Introduction:
Since 1965 Mafra has the aim to enhance and protect with great passion the international automotive heritage; this is possible by applying the maximum expression of Made in Italy to cosmetics for cars.
Thanks to its manufacturer experience and its forefront Research Laboratories, Mafra combines perfectly high level quality and technology standards through artisanal production methods that allow excellent final results.
The history of Mafra has its roots in the distant half of the sixties. The entrepreneurial instincts of its founder, Gianfranco Mattioli, suggested him to transfer the principles of human cosmetics in a totally new field: so was born the famous slogan "cosmetics for your car."
What was called cosmetics at that time, is today called detailing.
This is why, from this insight and more than half a century later, his descendants have given rise to the Labocosmetica line: a great concentrated of technology, innovation and tradition dedicated to those who demand the most for treatment of his car.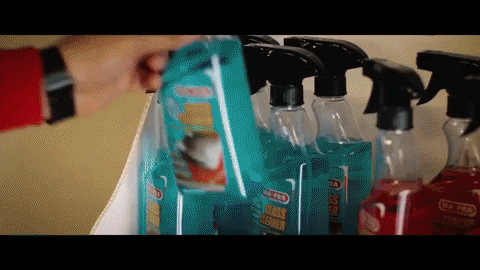 Product Introduction:
Ideal for washing the windows of your car.
Cleaning glasses and crystals will no longer be a tiring operation: thanks to  Glass Cleaner  and its degreasing power, you will be able to thoroughly wash, degrease the glasses, remove halos, grease stains, fingerprints and any other kind. of scrub. Unlike other products on the market,  Glass Cleaner  is ammonia-free so it does not risk damaging the other areas of the car with which it comes into contact. 
Born for professional use, now  available for all car care lovers . In a single formula all the cleaning power necessary for an impeccable washing of the windows of your car!
HOW TO USE:
Step 1: Just spray a little Glass Cleaner product  on the area you intend to clean and wipe with a good microfibre cloth.
Note: You may adjust the nozzle into Foam mode, so the solution will spray out in foam.
Recommendation: It is recommended to dry up the water before application for the most effective cleaning of windows.
Step 2: Use the clean and dry microfibre cloth. Make the circular motion to clean window surface.
Step 3: The solution will effectively clean the windows and degrease the oily film on the surface.
GOOD TO KNOW:
Its active foam will do the rest. Effective against halos and against any type of stain, its  special formula   with active foam does not attack plastics (because it is ammonia free) or other parts of the vehicle with which it could come into contact. Say goodbye to unsightly marks and stains on your car.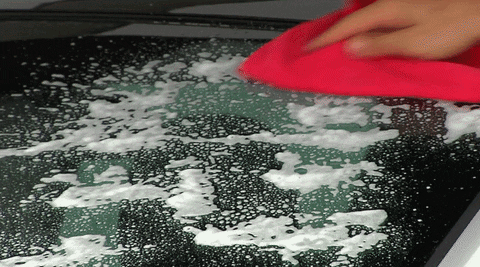 VIDEO: 
Payment & Security
Your payment information is processed securely. We do not store credit card details nor have access to your credit card information.