Description
Brand Introduction:
Since 1965 Mafra has the aim to enhance and protect with great passion the international automotive heritage; this is possible by applying the maximum expression of Made in Italy to cosmetics for cars.
Thanks to its manufacturer experience and its forefront Research Laboratories, Mafra combines perfectly high level quality and technology standards through artisanal production methods that allow excellent final results.
The history of Mafra has its roots in the distant half of the sixties. The entrepreneurial instincts of its founder, Gianfranco Mattioli, suggested him to transfer the principles of human cosmetics in a totally new field: so was born the famous slogan "cosmetics for your car."
What was called cosmetics at that time, is today called detailing.
This is why, from this insight and more than half a century later, his descendants have given rise to the Labocosmetica line: a great concentrated of technology, innovation and tradition dedicated to those who demand the most for treatment of his car.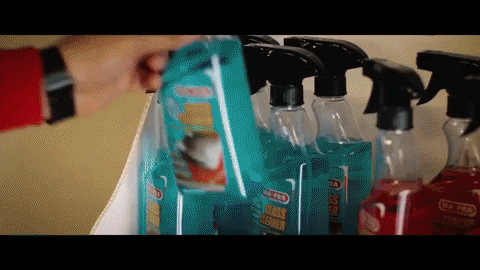 Product Introduction:
Effectively removes the most stubborn dirt. 
HP12 universal degreaser  is a product created for professional use but which, thanks to its extreme ease and safety of use , is also perfectly suited to daily use. 
Its special formula acts in full protection of all treated surfaces , eliminates the most stubborn dirt, sedimented in your car, motorbike or camper; removes traffic film and smog , lethal against all traces of grease present in the engine, or in the chrome, in the bodywork and in the rims. 
HP12 multipurpose degreaser is a detergent that can no longer be missing among the tools of your workshop: it can also be used for cleaning tools , equipment with gears , plastics of tractors , the interior of your camper and the most stubborn dirt of yours. motorcycle .
For everyday use, HP12 universal degreaser is perfect for removing stubborn stains from sofa fabrics, making encrusted stoves, steel, hoods, ovens or even roller shutters and shutters shine.
All accompanied by a delicate and fresh lemon-scented aroma.
Use it both  alone and diluted 1: 1 : it will remove all traces of grease from sports equipment, from your bicycle or from your old dinghy: they will shine again in a few simple swipes!
HP12 universal degreaser , your best ally against the most stubborn dirt.
Multifunctional and highly safe degreasing detergent

Active formula for stubborn dirt

Suitable for any type of material

Safe on delicate surfaces

Ideal both in professional environments - workshops, body shops, garages - and at home
Lemon Scented!
Can be applied on multiple surfaces:
Kitchen
Floor
Toilet wall
Engine bay
Recommendation:
For plastic, such as car plastic bumper, after degreasing with HP12, it is recommended to use Mafra Treatment 3 in 1 Plastic as protectant.

How to use:
Step 1: From a distance of about 20 cm , spray the product directly on the surface to be treated and let it act for about 30 seconds.
Step 2: With a clean a detailing brush and/or microfibre cloth, remove the dirt evenly over the entire surface, not just where the stain is present.
Step 3: With a second clean microfibre cloth, remove the excess product from the area.


Video: 
Payment & Security
Your payment information is processed securely. We do not store credit card details nor have access to your credit card information.