Description
Brand Introduction:
Maniac Line is the Capsule Line, produced by Mafra, Made is Italy.
They are made for the enthusiasts who are genuine dissatisfied with existing products in the market, who wants a high performance, high-tech and quality product line.
Maniac respect the passion and pursue the extreme and perfect details, and always follow their passion.
For the enthusiasts, car washing is probably one the thing that gives them a sense of fulfilment in life, beyond hobby or a job.
Maniac always support the true passion!
DETAILING MADE EASY!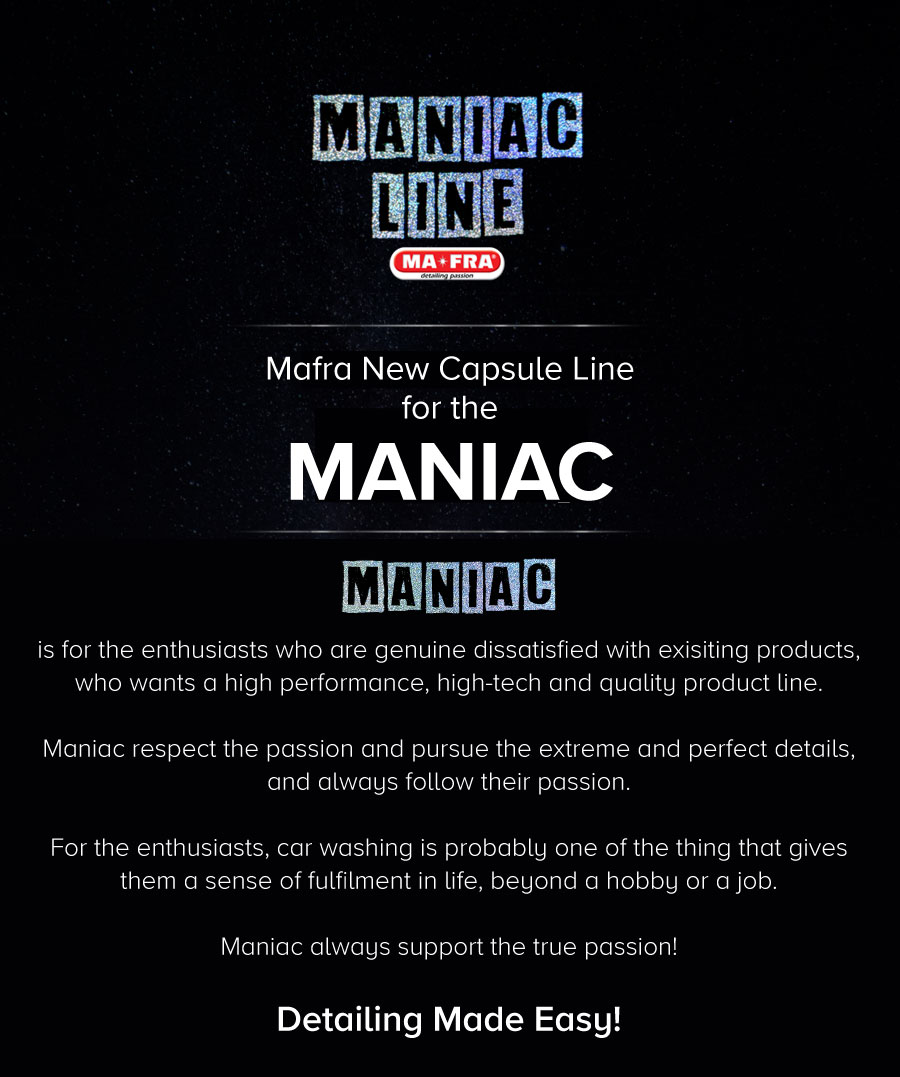 Product Introduction:
Maniac Line ™ Exterior Quick Detailer is a professional Mafra dry cleaner , ultra-concentrated, safe and with a shine action.
Ideal for removing water stains after washing, removing fingerprints, bird droppings and halos. The product is compatible on nano, ceramic and traditional wax coatings. Thanks to its protective formula , it helps to maintain the wax or sealant previously applied over time.
TRIPLE ACTION: cleans, polishes and protects all external surfaces, repelling dust for a long time, improving the look of the car;
TRIPLE EFFECT: Exterior Quick Detailer is a car detailing product that gives the body a unique deep gloss and silky effect, removes fingerprints, bird droppings and isolated stains on the bodywork or crystals without scratching and without the need for rinsing. Ideal to facilitate the drying phase;
SAFE: it can also be layered to add gloss, silkiness and durability to previous protective treatments. Compatible application on nano and ceramic coatings and also on traditional waxes;
PROTECTION: thanks to its protective formula, it helps to maintain the wax or sealant previously applied over time. Perfect solution for daily surface maintenance and as a finishing touch before an exhibition or meeting.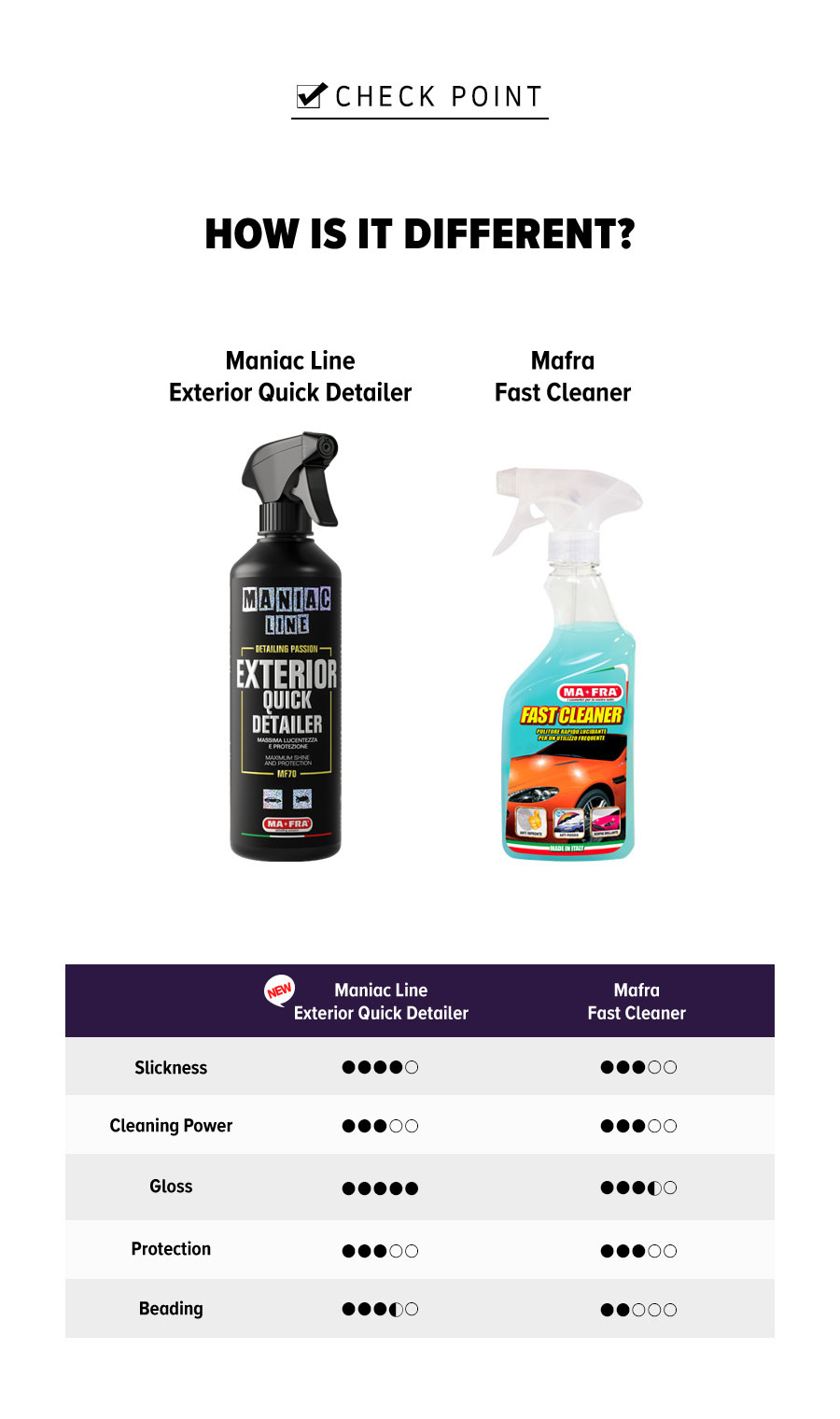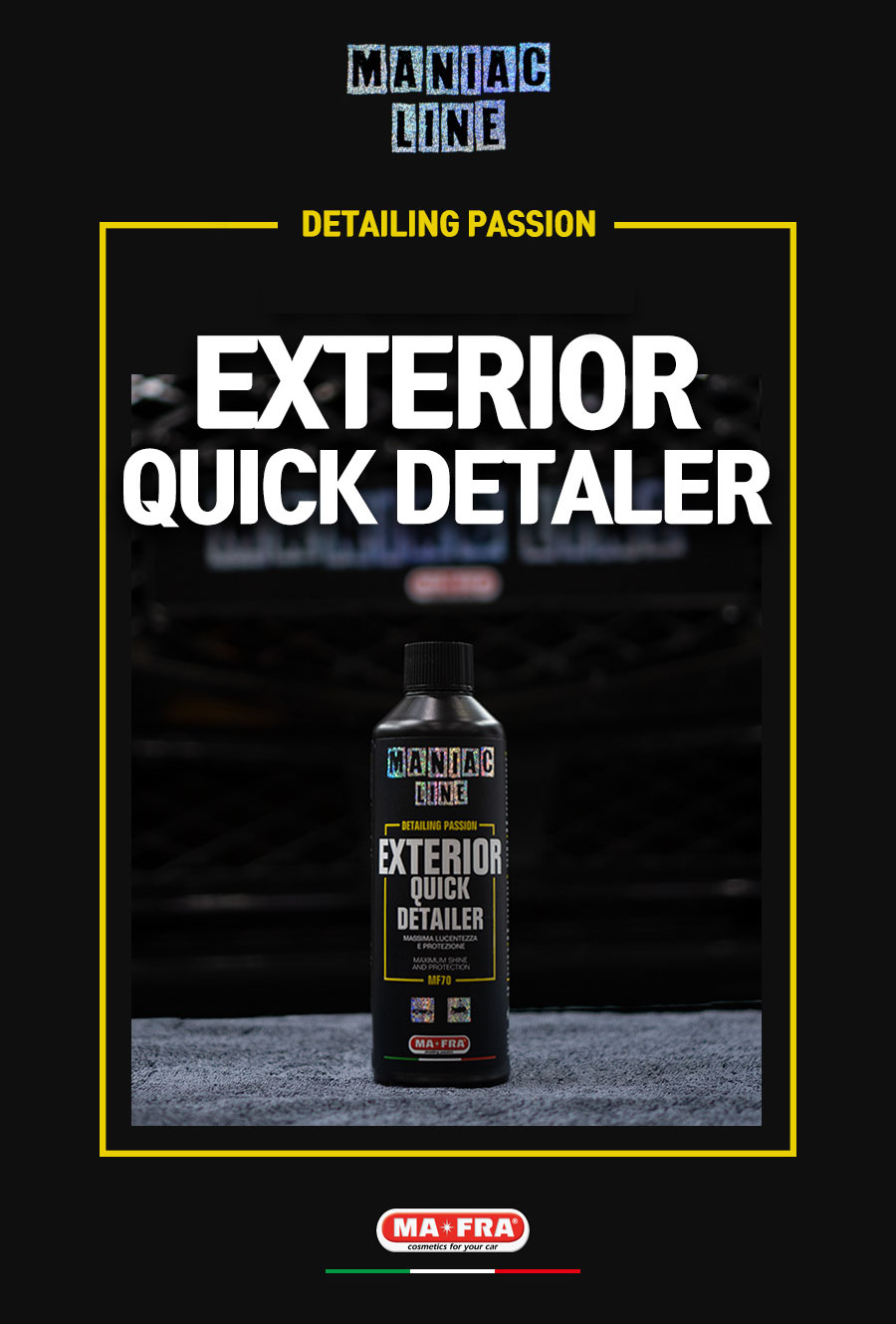 How to use:
-On wet surface:
Dispense the product directly on the wet surface;
Dry  with the Super Dryer microfiber cloth;
-On dry surface:
Spray the product on a short-haired microfibre cloth or directly on the bodywork ;
Do not exceed in use ;
Spread the product with a microfibre cloth
Dry with a second clean, dry long-haired microfiber cloth.
 The product will remove all surface dirt, without affecting previously applied waxes or sealants.
Warnings:
Concentrated product, do not exceed in use to avoid halos.
Used during the drying phase, the product is ideal to make the cloth slide better and reduce the risk of swirl. If the removal cloth is wet it can leave marks. On the droppings of birds or midges, spray it on the area to be treated, leave it to act for 30 seconds and then wipe with a microfibre cloth.
For finishing it is always recommended to use a second soft and dry microfibre cloth.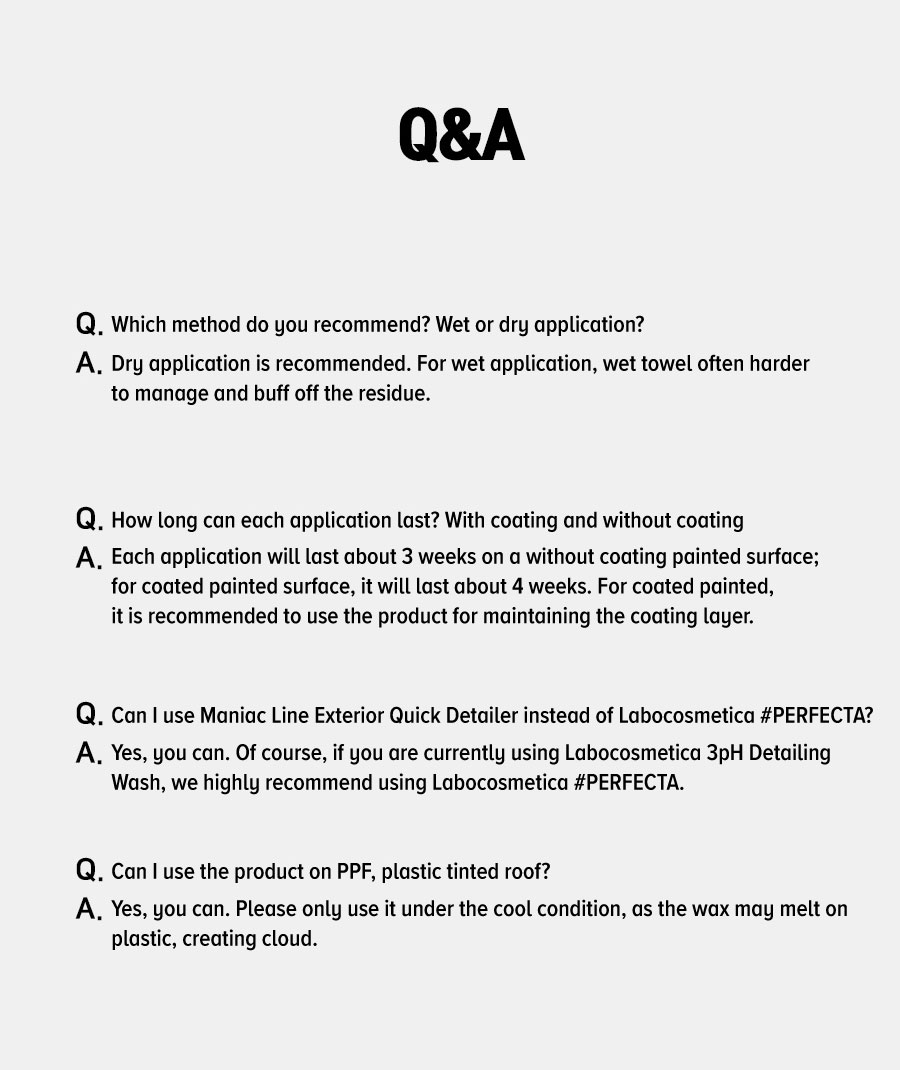 VIDEO: 
Payment & Security
Your payment information is processed securely. We do not store credit card details nor have access to your credit card information.