Description
Brand Introduction:
Maniac Line is the Capsule Line, produced by Mafra, Made is Italy.
They are made for the enthusiasts who are genuine dissatisfied with existing products in the market, who wants a high performance, high-tech and quality product line.
Maniac respect the passion and pursue the extreme and perfect details, and always follow their passion.
For the enthusiasts, car washing is probably one the thing that gives them a sense of fulfilment in life, beyond hobby or a job.
Maniac always support the true passion!
DETAILING MADE EASY!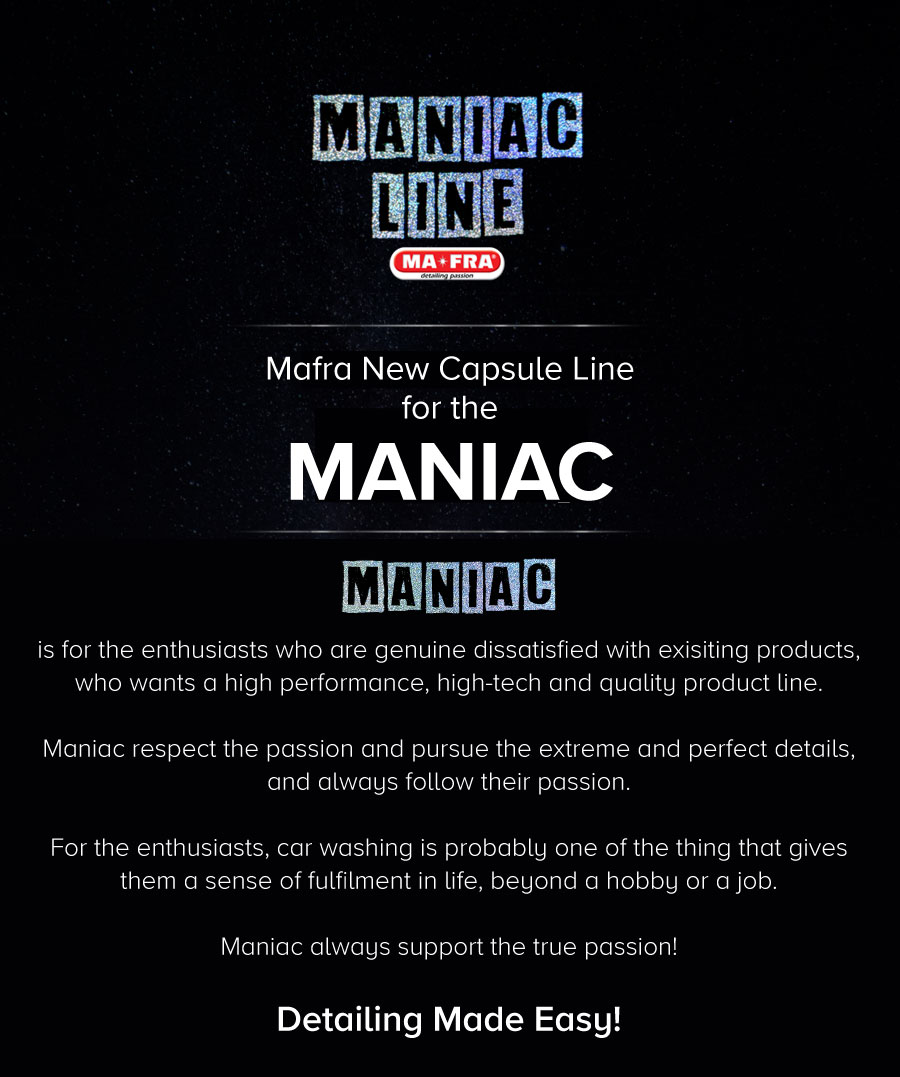 Product Introduction:
Glass Cleaner & Degreaser from Mafra 's Maniac Line is a degreaser for glass and crystals which, thanks to Zero Streaks Technology ™, dries quickly without leaving streaks or stains.
The product is safe on previously applied glass protectors and is suitable for all types of glass, even darkened ones. Glass Cleaner & Degreaser does not contain ammonia, does not stain and is inert on any material with which it comes into contact, even the most delicate such as Alcantara, leather or other coatings on the dashboards.
SAFE: Glass Cleaner & Degreaser is a product for car detailing, degreaser for glasses and crystals that is safe and easy to use;

ZERO STREAKS TECHNOLOGY: dries quickly without leaving marks or stains;

ANTI STAIN: it is possible to apply the product on all types of glass and crystals without running the risk of staining or damaging the surfaces;

PERFUMED: the product, once applied, releases a pleasant scent on the surface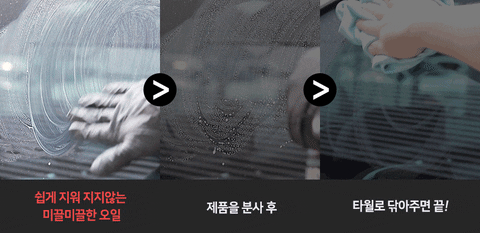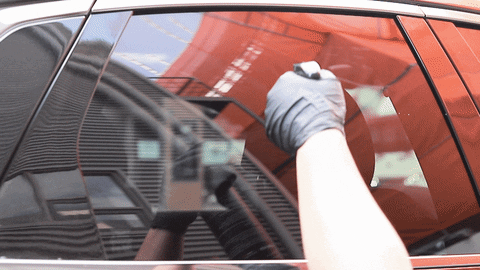 How to use:
Dispense the product directly on the surface;
Remove with a short-haired microfiber cloth ;
Clean completely with another dry and clean microfira cloth, until a complete and dry finish is achieved;
Recommendations:
When cleaning the sliding door windows, start cleaning by lowering the glass a few centimeters, in order to also clean the part of the glass normally covered by the seal when the glass is completely closed.
Glass Cleaner & Degreaser is safe on all materials it can come into contact with.

VIDEO:
Payment & Security
Your payment information is processed securely. We do not store credit card details nor have access to your credit card information.