Description
Brand Introduction:
Maniac Line is the Capsule Line, produced by Mafra, Made is Italy.
They are made for the enthusiasts who are genuine dissatisfied with existing products in the market, who wants a high performance, high-tech and quality product line.
Maniac respect the passion and pursue the extreme and perfect details, and always follow their passion.
For the enthusiasts, car washing is probably one the thing that gives them a sense of fulfilment in life, beyond hobby or a job.
Maniac always support the true passion!
DETAILING MADE EASY!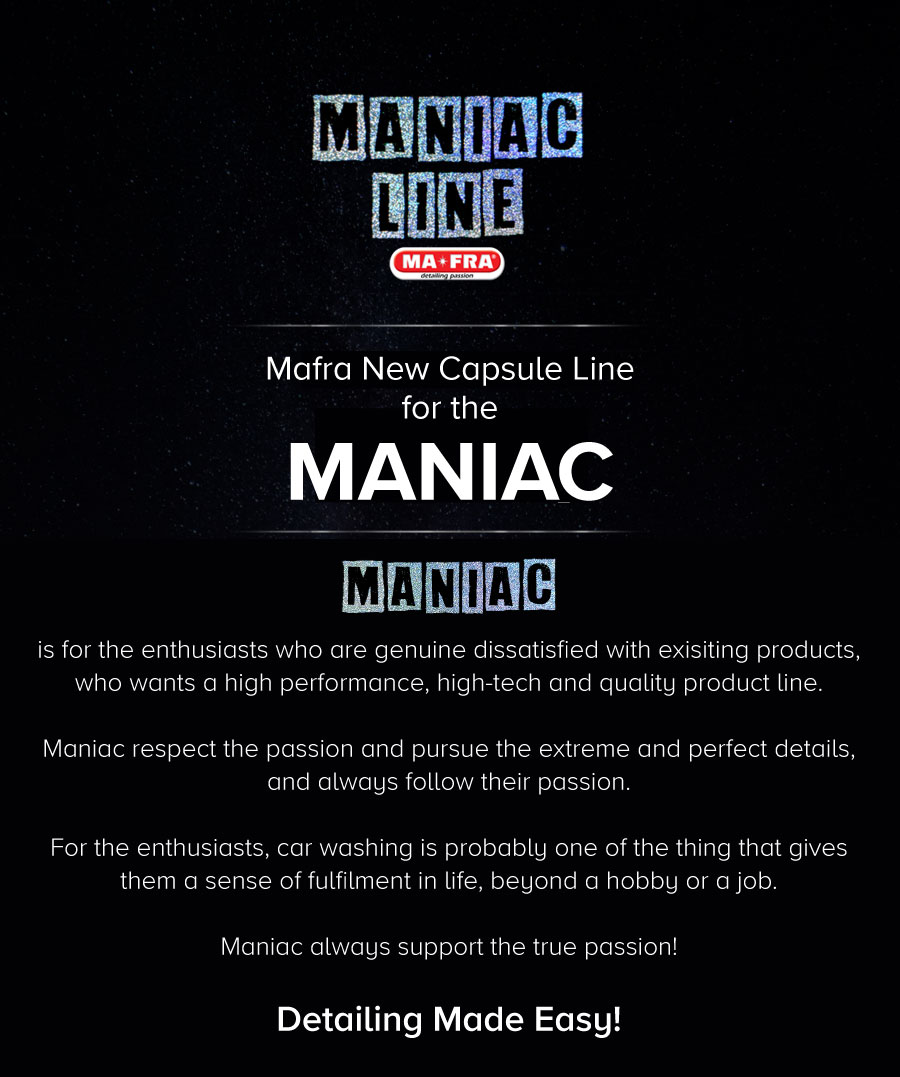 Product Introduction:
Interior Cleaner Purifier has in fact passed the stringent international tests of virucidal and bactericidal activity carried out at independent external laboratories accredited to  ISO 17025: 2005.
Interior Cleaner Purifier from Mafra 's Maniac Line is a safe and effective car interior cleaner, which allows a triple action on the treated surface. Once applied, the product will perform a decontaminating, sanitizing and anti-odor action . It does not stress the fibers but softens them, revives the colors and does not dehydrate the skin, leaving a homogeneous finish without streaks on plastic materials. Ideal for modern cars where there is a combination of different materials such as microfiber leather, aluminum and carbon.
TRIPLE ACTION: Interior Cleaner Purifier from the Maniac Car Detailing Line is a cleaner for the passenger compartment of the car that allows to obtain a triple cleaning, sanitizing and anti-odor action on the treated surface;

SAFE: thanks to its safe and effective formula it is possible to use the product even daily for a quick decontaminating action without stressing the surfaces.

CERTIFICATE: The product has passed various virucidal tests carried out in independent external laboratories accredited to ISO 17025: 2005 such as UNI EN 14476, UNI EN 1276, UNI EN 13697;

ODOR-STOP: Odor Stop technology that instantly neutralizes unpleasant odors.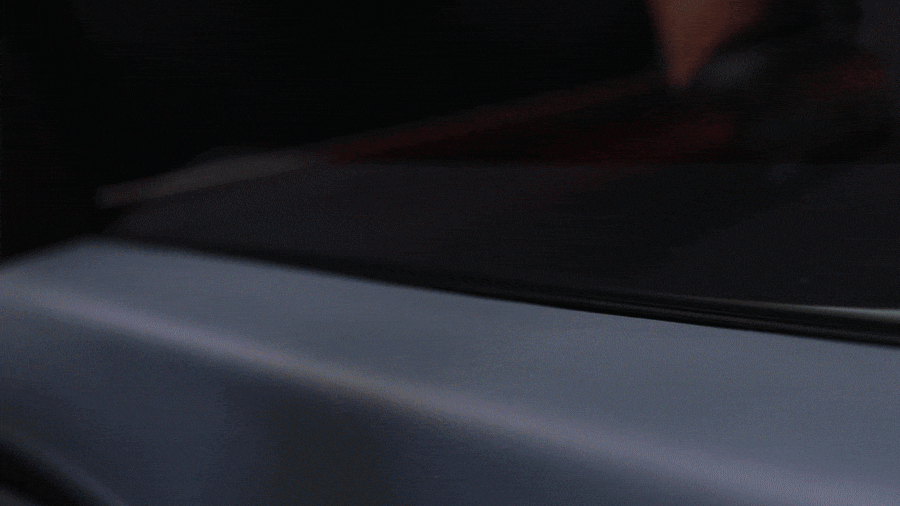 HOW TO USE:
Dispense the product on the surface to be treated evenly 
Wipe with a dry and clean microfibre cloth ;
In the presence of medium or heavily anchored dirt:
Spray the product evenly on the surface ;
Work the product with a brush or soft bristle brush until foam is formed ;
Remove the product with a soft damp microfibre cloth ;
Dry the surface with a second dry and clean microfiber cloth.
Extraordinary cleaning or difficult dirt inside the car
For cleaning on medium dirt:
For ordinary cleaning:
RECOMMENDATIONS:
Before using the product, a thorough preliminary suction is required to remove coarse dirt and dust present on seats, rugs and carpets to avoid the formation of halos during drying.

VIDEO: 
Payment & Security
Your payment information is processed securely. We do not store credit card details nor have access to your credit card information.