Description
Brand Introduction:
Maniac Line is the Capsule Line, produced by Mafra, Made is Italy.
They are made for the enthusiasts who are genuine dissatisfied with existing products in the market, who wants a high performance, high-tech and quality product line.
Maniac respect the passion and pursue the extreme and perfect details, and always follow their passion.
For the enthusiasts, car washing is probably one the thing that gives them a sense of fulfilment in life, beyond hobby or a job.
Maniac always support the true passion!
DETAILING MADE EASY!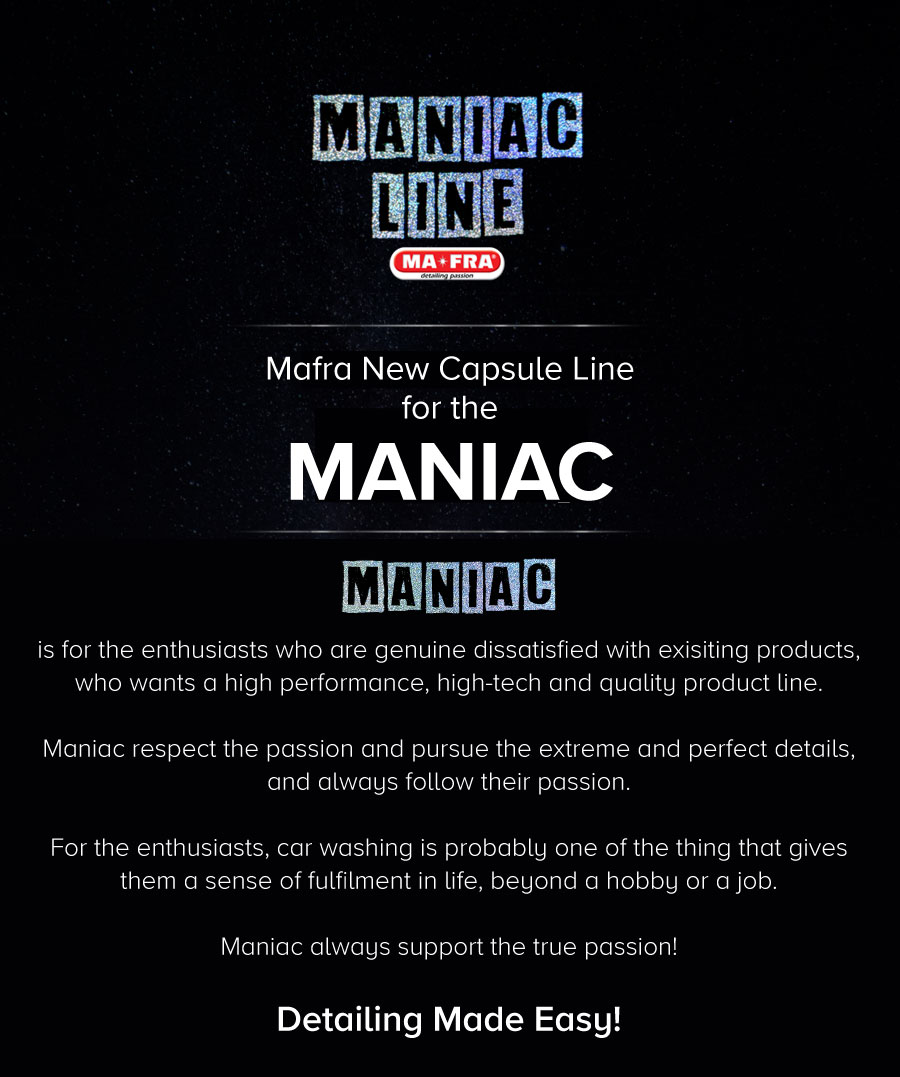 Product Introduction:
Water spot Mineral Remover from Mafra 's Maniac Line ™ is a specific decontaminant for removing limescale stains from car surfaces. Ideal as a window cleaning before the application of an antirain or nano glass sealant treatment.
The product is ready to use, easy to use and non-abrasive,  and allows you to safely and effectively eliminate stains caused by contaminated minerals, smog, surface oxidation and acid rain, strongly anchored on all surfaces of the car.
Water Spot Mineral Remover is a safe product that respects the surfaces on which it is applied, even painted ones, allowing to dissolve stains and halos without causing damage.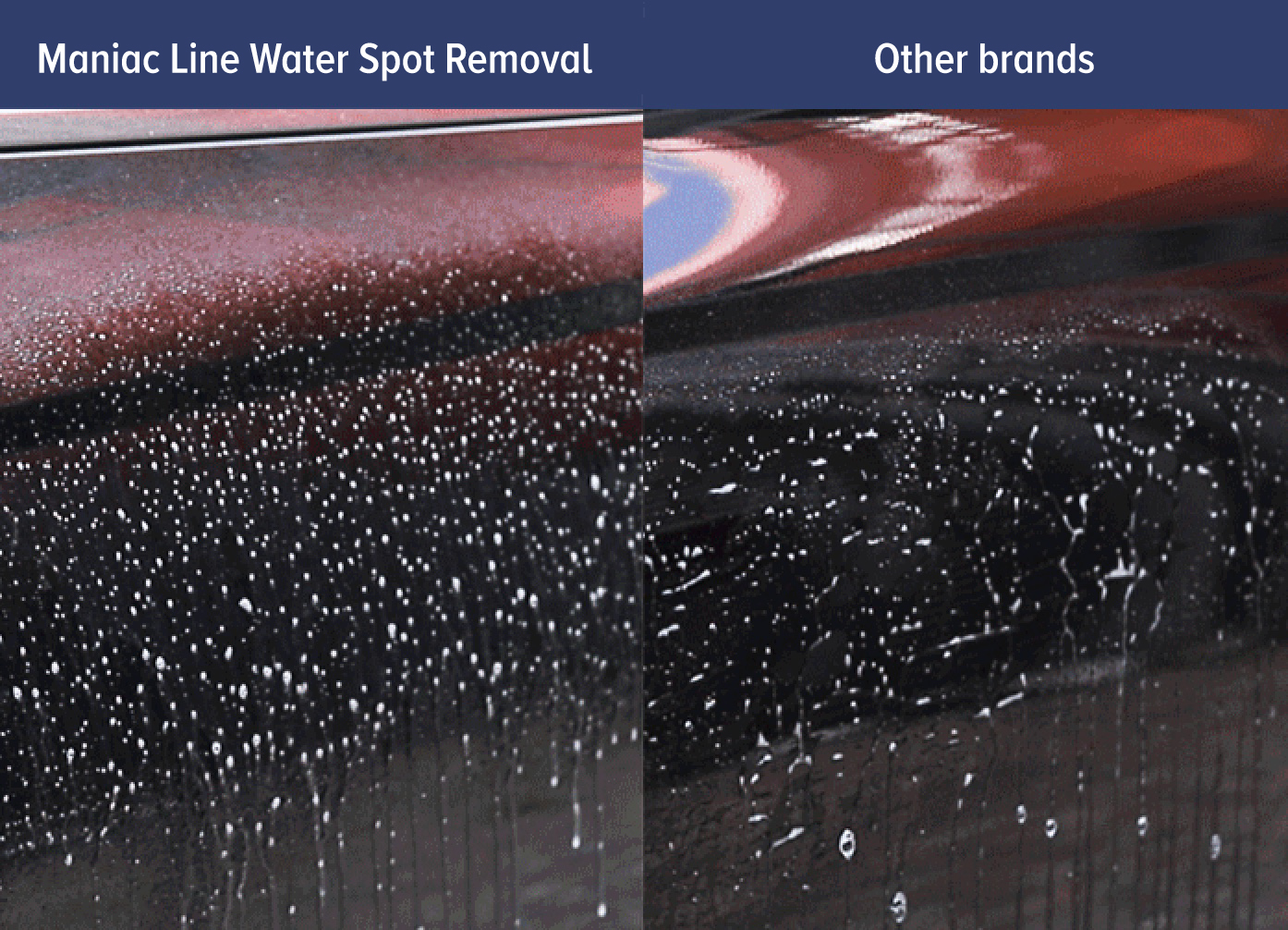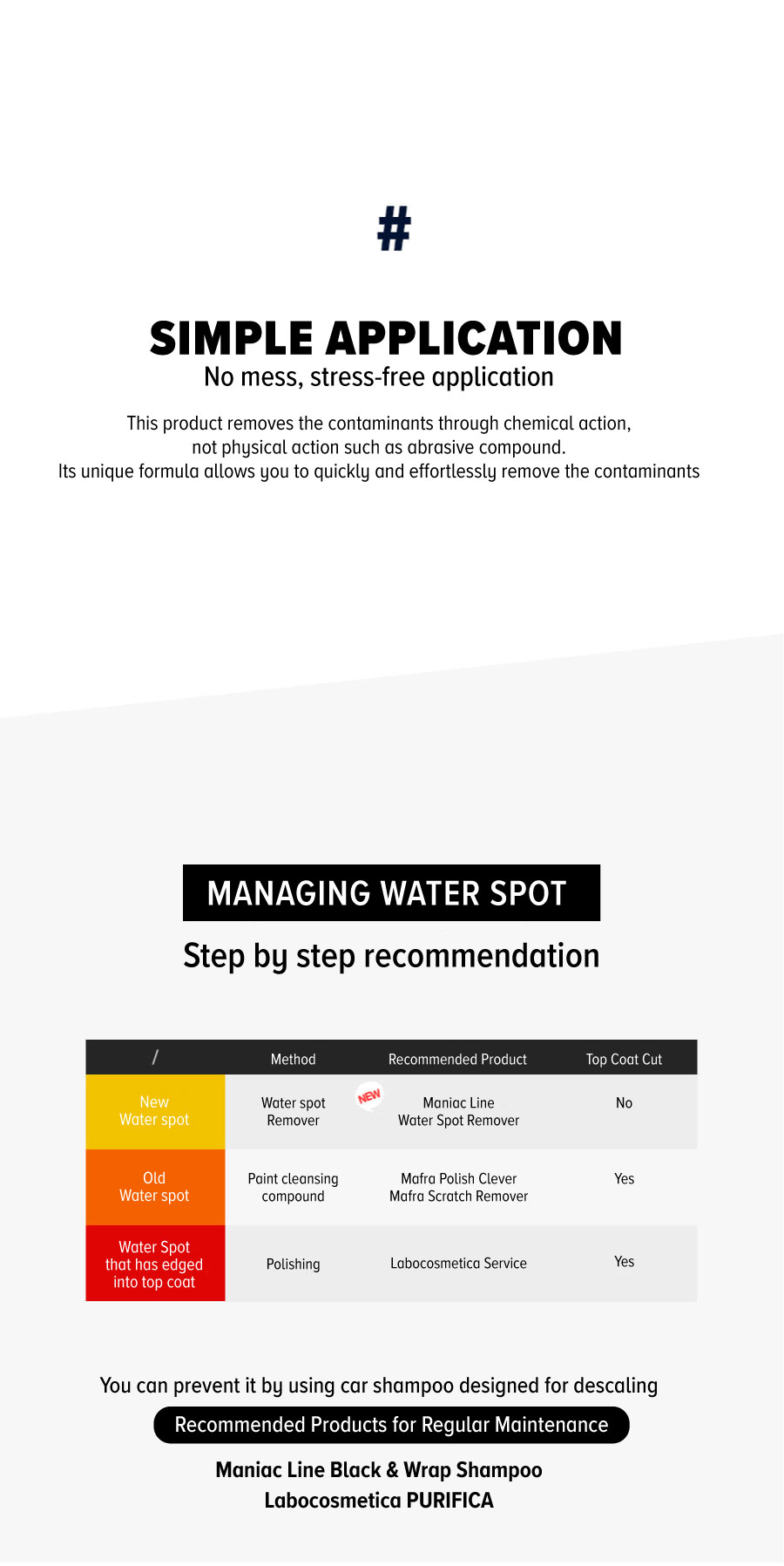 How To Use:
Before using the product it is recommended to proceed with a thorough washing.
- In the presence of localized spots:
Dispense the product  directly on the surface;
Leave on for 30 seconds;
Clean  with a clean microfiber cloth such as our "Polish Cloth".
- For decontamination of the windscreen and rear window:
Proceed half glass at a time;
In the event of limescale stains distributed throughout the body,   spray the product directly and evenly on one panel at a time;
Massage with "Microfiber Pad"
Rinse with clean water before proceeding to the next panel.
- In the presence of persistent stains:
Repeat the operation;
Leave the product to act longer, for a maximum time of 3 minutes;
Do not let the product dry on the bodywork;
Rinse with clean water.
RECOMMENDATIONS:
limescale is a residue that cannot be removed with a simple general wash. It dulls the color and stains the crystals. Before applying it is recommended to wash and dry the car to better identify the stains.
Proceed with cleaning with Water Spot on a dry surface.
Make sure the vehicle surface is cold and the car is in the shade.
IMPORTANT ADVICE:
Please be advised the product may not work on water spots stains which have already penetrated through the top coat or filmed or it has been stained for a long time.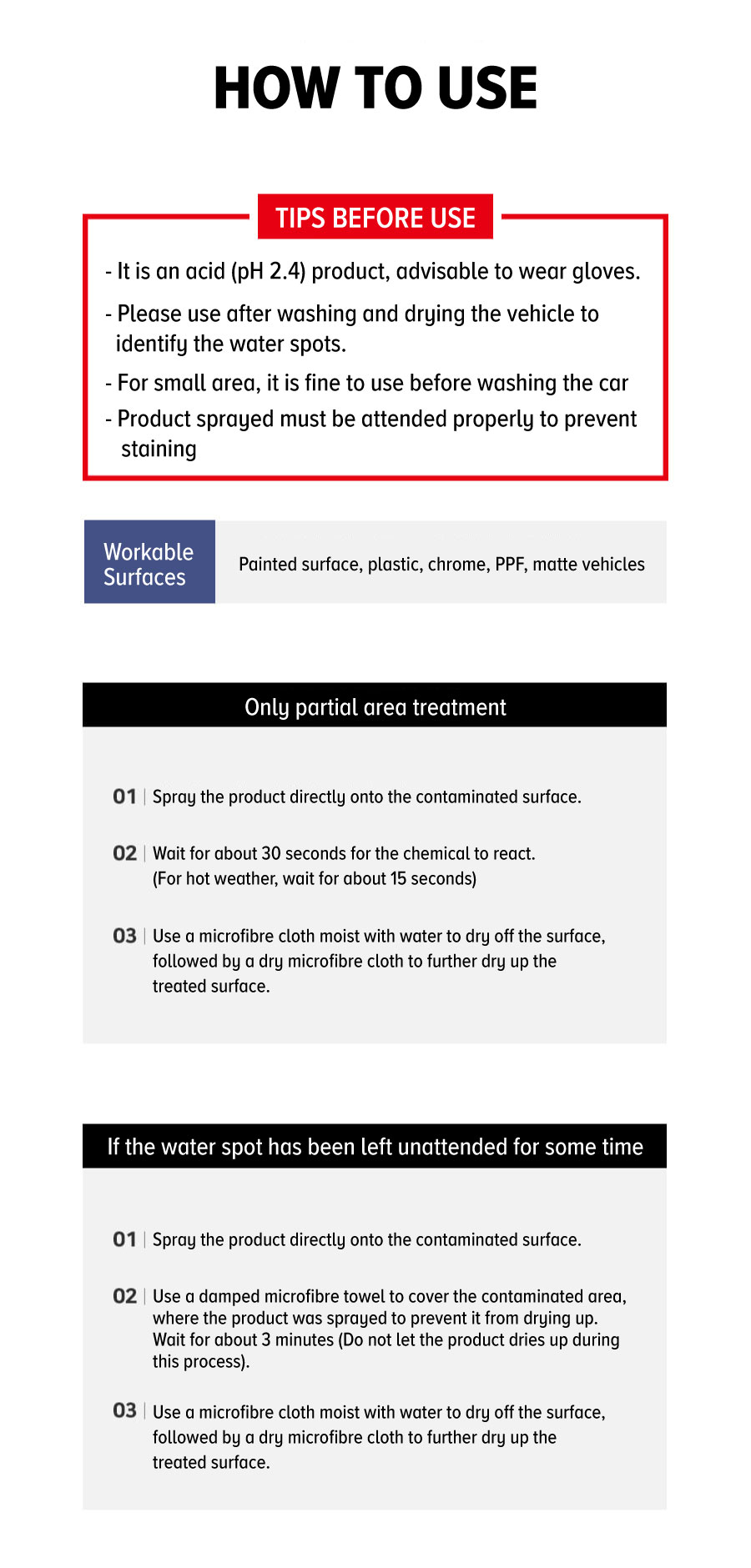 VIDEO: 
Payment & Security
Your payment information is processed securely. We do not store credit card details nor have access to your credit card information.