Description
Brand Introduction:
Since 1965 Mafra has the aim to enhance and protect with great passion the international automotive heritage; this is possible by applying the maximum expression of Made in Italy to cosmetics for cars.
Thanks to its manufacturer experience and its forefront Research Laboratories, Mafra combines perfectly high level quality and technology standards through artisanal production methods that allow excellent final results.
The history of Mafra has its roots in the distant half of the sixties. The entrepreneurial instincts of its founder, Gianfranco Mattioli, suggested him to transfer the principles of human cosmetics in a totally new field: so was born the famous slogan "cosmetics for your car."
What was called cosmetics at that time, is today called detailing.
This is why, from this insight and more than half a century later, his descendants have given rise to the Labocosmetica line: a great concentrated of technology, innovation and tradition dedicated to those who demand the most for treatment of his car.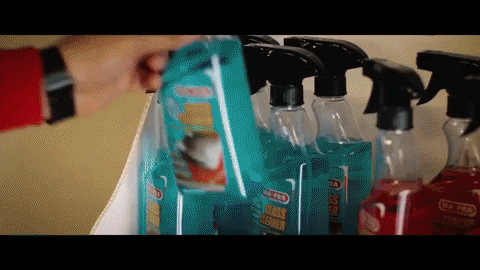 Product Introduction:
This innovative WHEELS AND TYRE CLEANER is ideal for cleaning the rims and tyres of your car easily, quickly and safely,protecting  them from ageing.
With its effective active foam, WHEELS AND TYRE CLEANER  easily and quickly removes all kinds of dirt, without the use of  sponges or gloves. 
The deep-down cleaning guaranteed by WHEELS AND TYRE CLEANER restores shine to rims and the original colour to tyres.
Its exclusive formula also prepares the tyre surface for the subsequent application of MA-FRA tyre polish.
This is one of the best car polish product from Mafra, international car wash and car detailing international supplier.
CLEANS AND DEGREASES all kinds of rims, tires and wheel arches

ANTI-AGE: prevents aging of rims and tires

ACTIVE FOAM: Foam penetrates dirt for easier removal

SIMPLE AND FAST: just spray the product on the rim and rubber to see even the most anchored dirt dissolve

IDEAL FOR MODERN AND VINTAGE CARS!!
USEFUL TIPS:
If you wash your wheels on regularly, it is advisable to use Mafra Fallout Iron Remover on the 1st week, subsequent 3 weeks use Mafra Wheel and Tyre Cleaner. This is the ensure your both your rims and tyres to stay healthy all the time.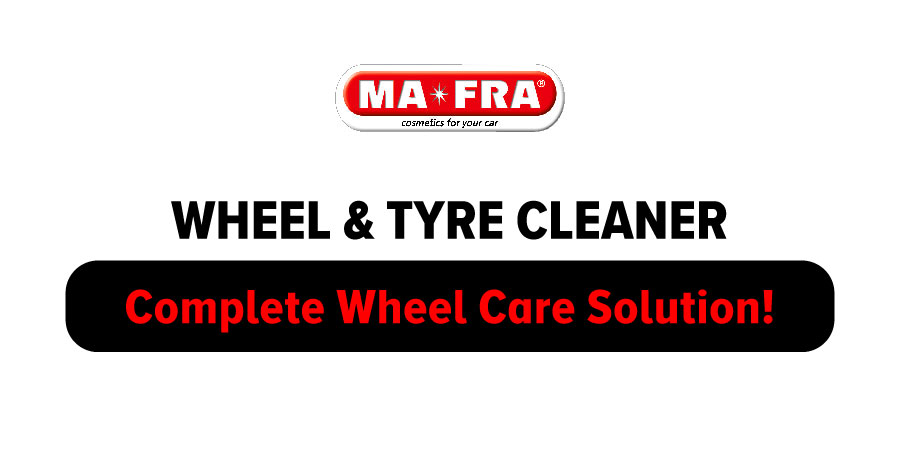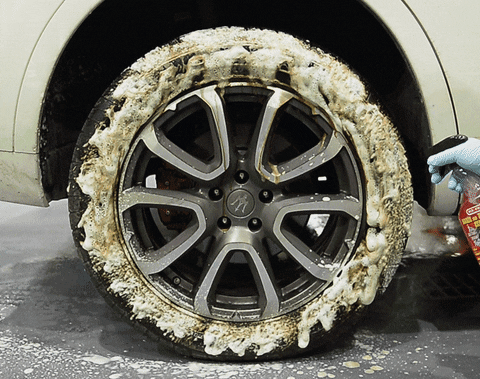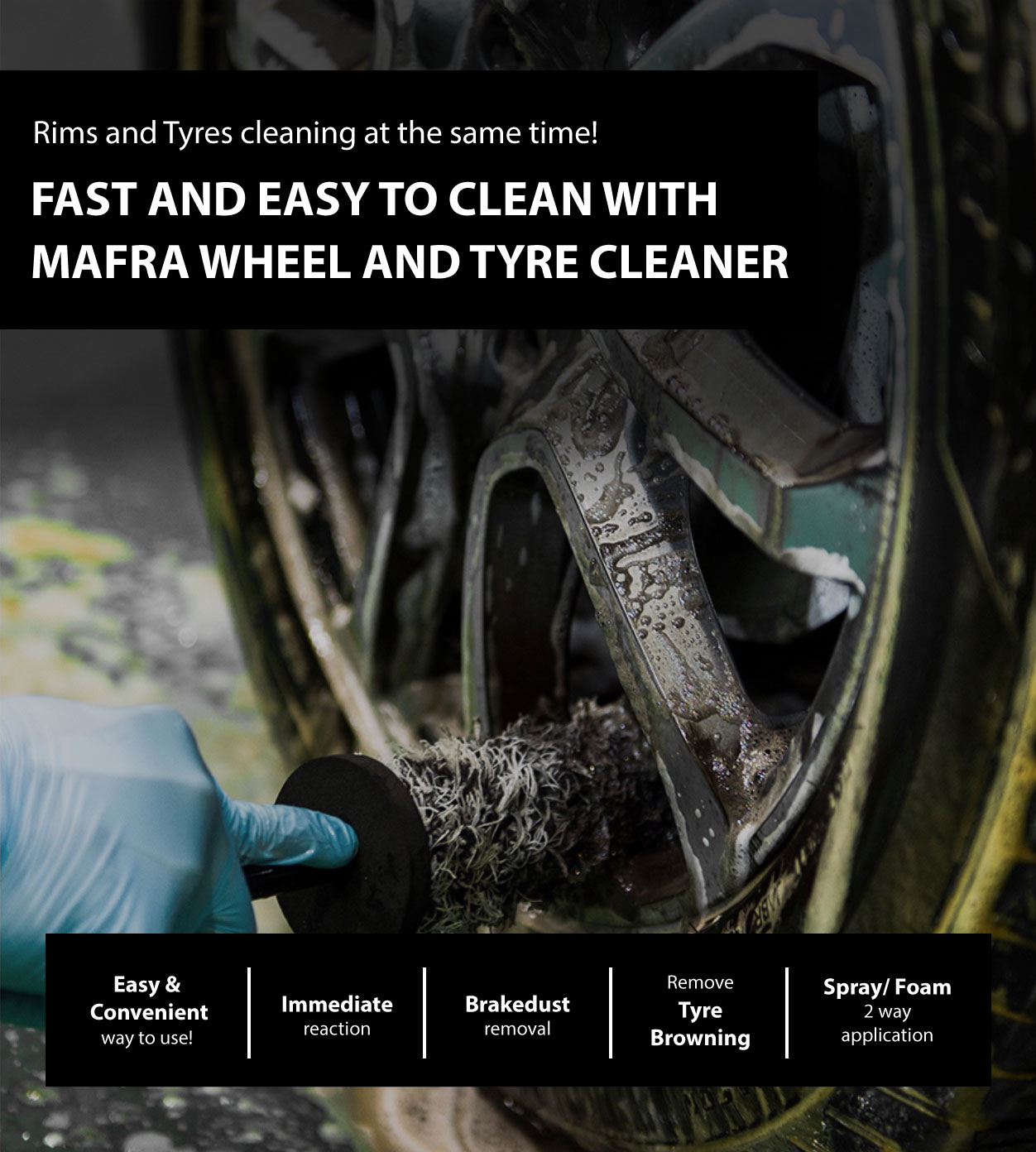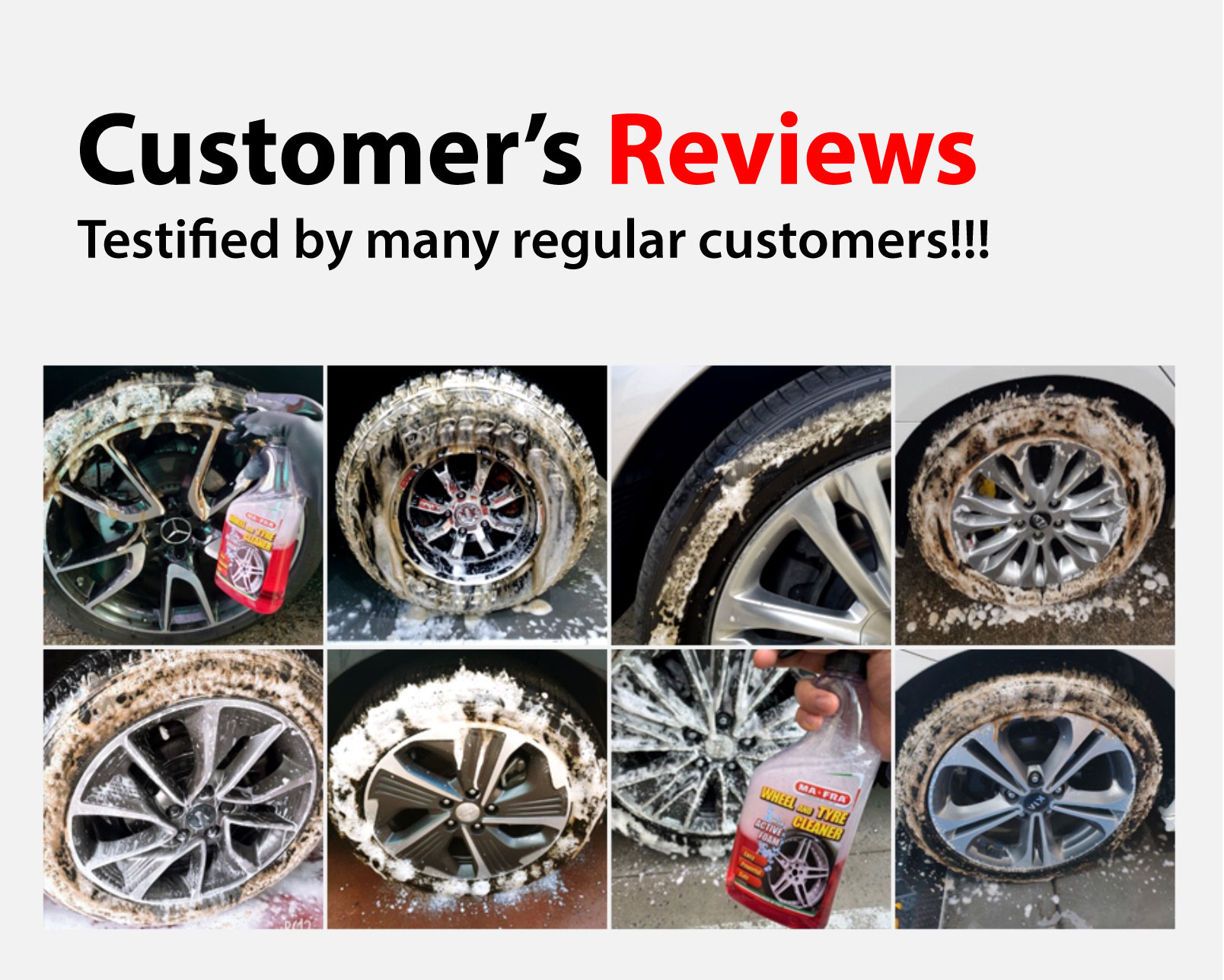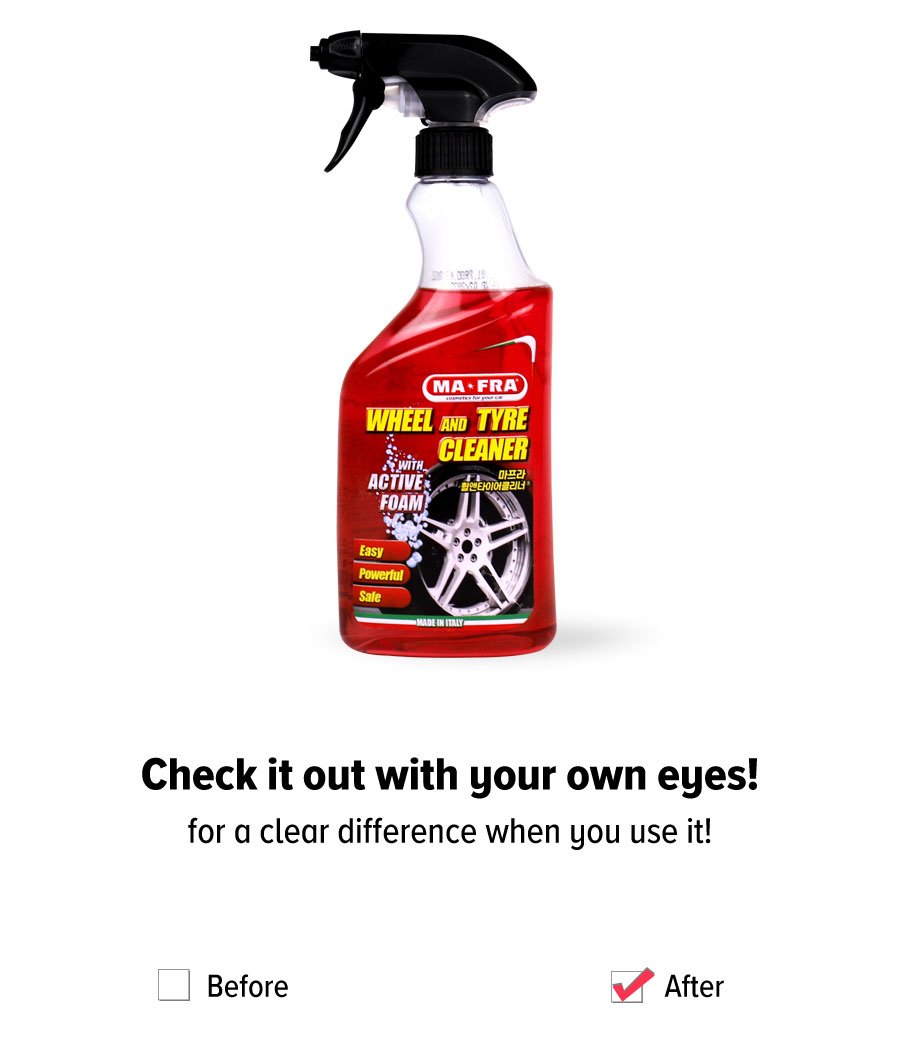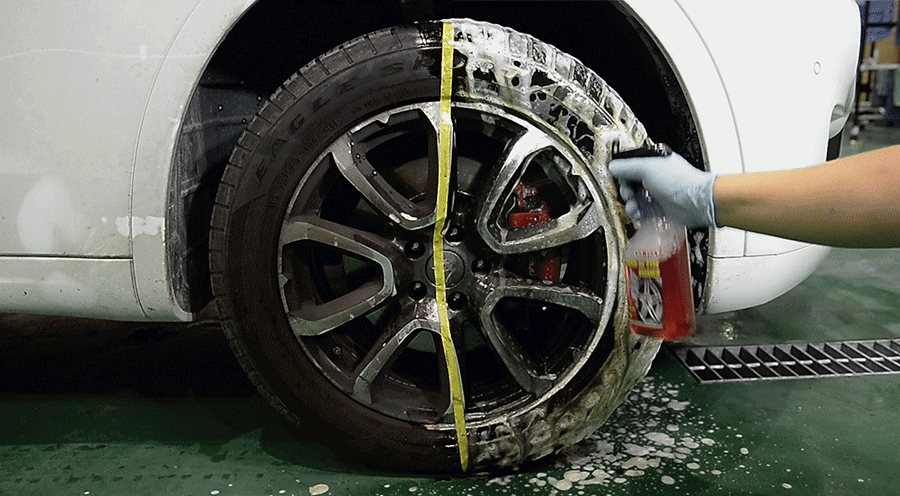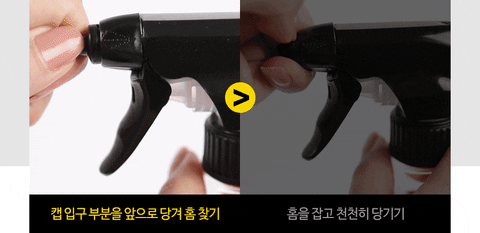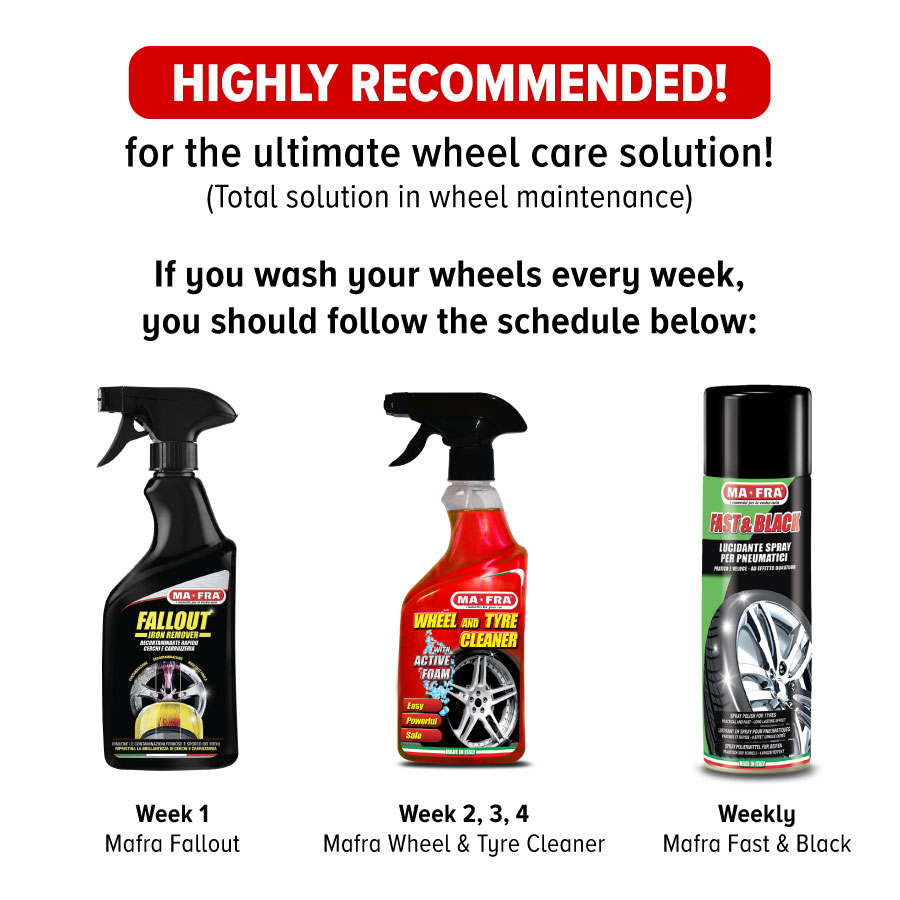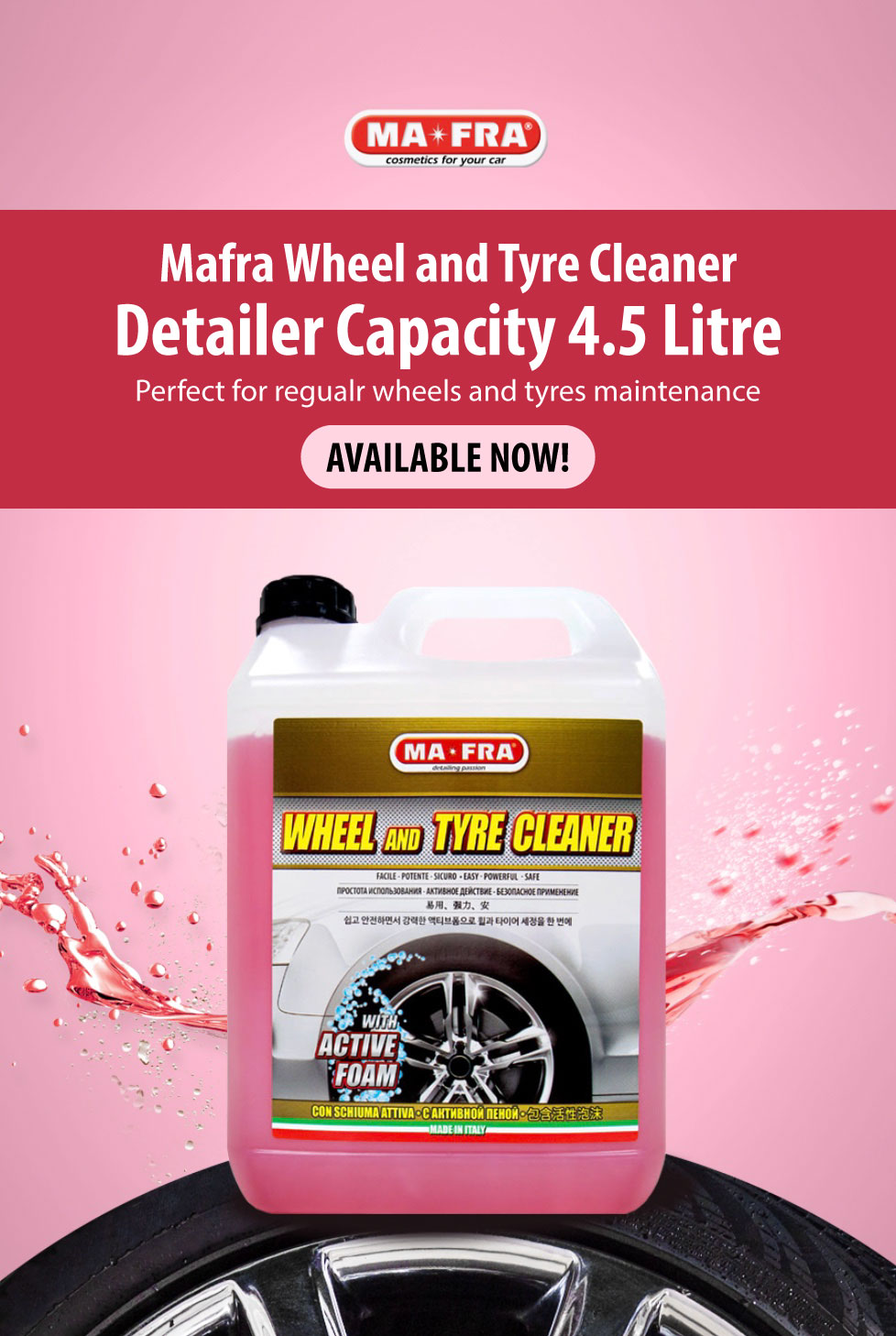 VIDEO:
Payment & Security
Your payment information is processed securely. We do not store credit card details nor have access to your credit card information.