Description
Brand Introduction:
Since 1965 Mafra has the aim to enhance and protect with great passion the international automotive heritage; this is possible by applying the maximum expression of Made in Italy to cosmetics for cars.
Thanks to its manufacturer experience and its forefront Research Laboratories, Mafra combines perfectly high level quality and technology standards through artisanal production methods that allow excellent final results.
The history of Mafra has its roots in the distant half of the sixties. The entrepreneurial instincts of its founder, Gianfranco Mattioli, suggested him to transfer the principles of human cosmetics in a totally new field: so was born the famous slogan "cosmetics for your car."
What was called cosmetics at that time, is today called detailing.
This is why, from this insight and more than half a century later, his descendants have given rise to the Labocosmetica line: a great concentrated of technology, innovation and tradition dedicated to those who demand the most for treatment of his car.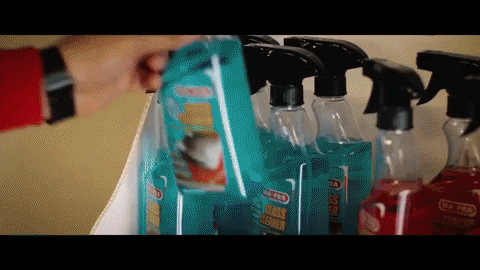 Product Introduction:
• Tube with sponge applicator to spread the product with maximum precision.
• Micro-fibre cloth to polish the treated parts.
• Removes surface scratches and fades scratches.
• Effective on all types of paint surfaces.
• Contains special polishing agents for renewed tone and shine on treated parts.
• Easy and quick to use.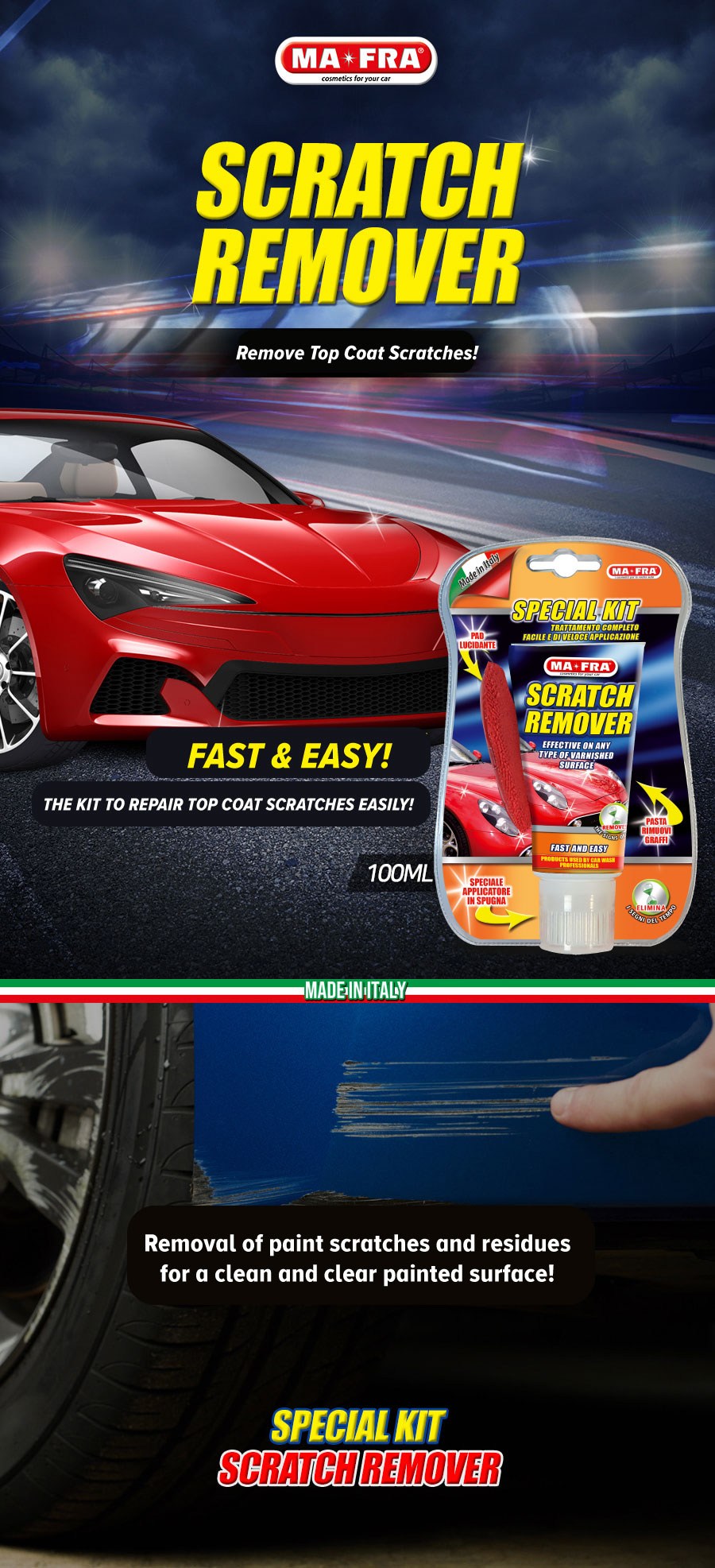 How to use:
Step 1: Clean of the dust and debris on the scratch surface. Squeeze some Mafra Scratch Remover onto the scratch surfaces.
Step 2: Use the Mafra polish pad provided in the package to polish through the scratch surface, control the pressure strength accordingly.
Step 3: Use the clean microfibre cloth and wipe of the residue. Your car paintwork will be clean and clear by now!

Video:
Payment & Security
Your payment information is processed securely. We do not store credit card details nor have access to your credit card information.