Description
Brand Introduction:
Vonixx, Brazil's car care brand, the largest producer of Carnauba! Vonixx cultivates, research and produces, all at the their production plant!
Since 1944, Vonixx has been cultivating and producing Carnauba trees, on a farm of 6,200 square meter in Ceara, Northeast of Brazil.
Since 2005, Vonixx entered the car care market in earnest, developed and produced in its own laboratory, to ensure the excellence and quality products. To date, Vonixx has produced more than 150 products and growing!
The main objective of Vonixx is to provide high quality and easy-to-use products at reasonable prices, such as Type 1 Carnauba Wax in most of the products!
Thus, with Vonixx dedication and commitment, it has earned more than 3,000 retailers across Brazil, and more than 30 countries reputable distributors around the world.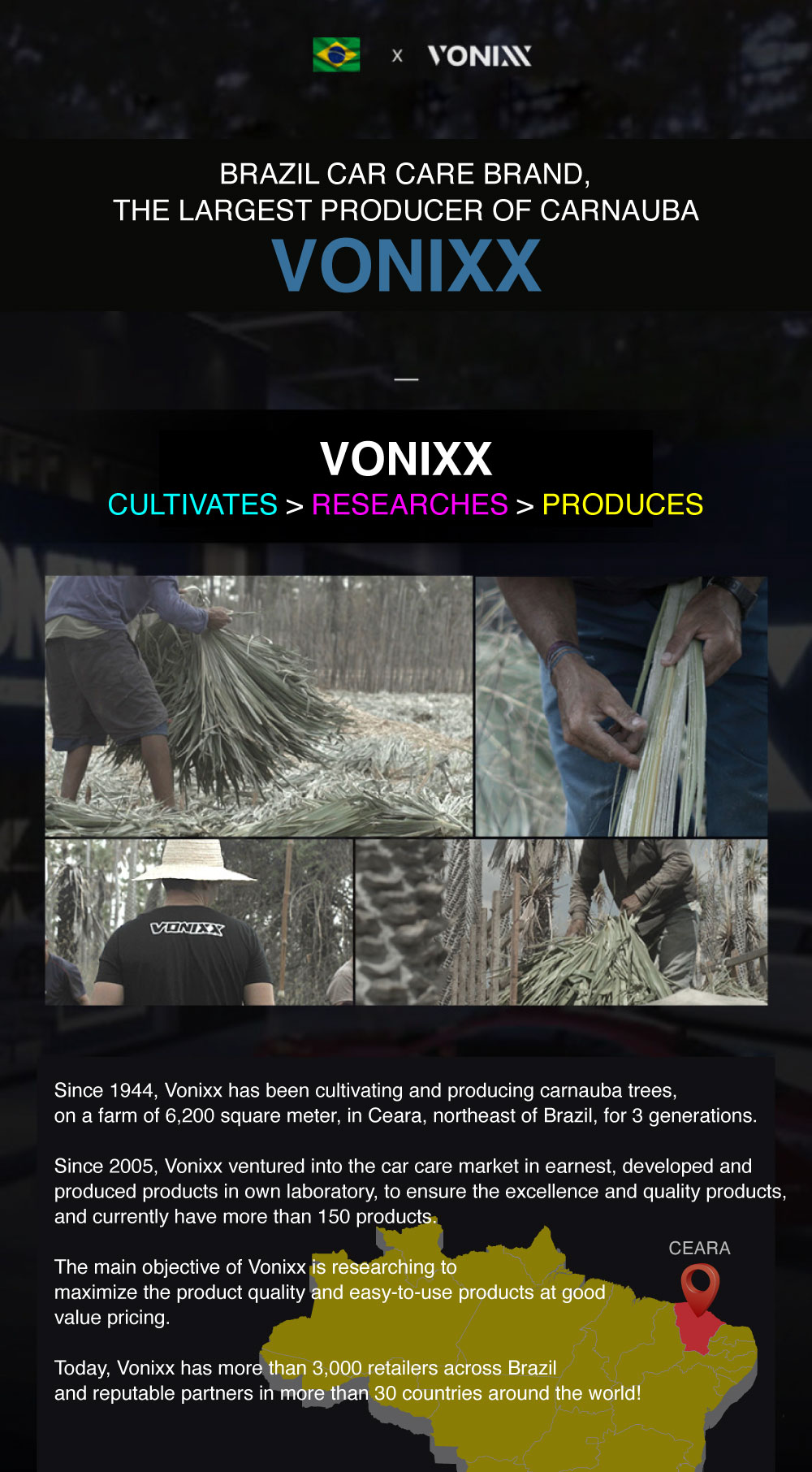 Product Introduction:
Sinergy is an easy-to-app coating spray developed for car painting and has the function of protecting the paint for up to 12 months. The differential of this product is its exclusive Vonixx technology, CARBOSILOXY, where the chemical element carbon acts in synergy with silicon and with it, forms a resistant and super hydrophobic film and has a shorter curing time, on average 60 minutes. In addition, this product reduces friction, minimizing risks and promoting excellent shine.
CARBOSILOXY is a nanotechnology created by Vonixx where Carbon makes a covalent chemical bonding reaction with the paint (clearcoat) and allows Silicon (SiO2) to bond to the paint by this chemical reaction and also through physical adhesion. These two types of adhesion put together make the product last so long and be so resistant.



Up to 12 months of protection
- Very easy to apply, like a spray wax
- Very short curing time: around 1 hour
- Amazing water beading effect
- Carbon reduces the formation of water spots on paint
- Yields up to 15 small cars
- Can be applied on paints with or without polishing
- Reduces friction and minimizes swirls and light scratches
- Can be applied on paints with ceramic coating as a maintenance product - in this case the product will not last 12 months because the ceramic coating present on the paint will not let Sinergy make the chemical bond reaction with the paint, but it is still an excellent option for maintenance


1- Ensure that the paint is clean and decontaminated. 2- Spray a small amount of the product on a clean and dry microfiber towel.
3- Apply on the paint in straight movements in an area not exceeding 60 x 60cm (2' x 2').
4- After 10 seconds, wipe it off with a second clean and dry microfiber towel.
5- Continue the process until the entire vehicle is completed.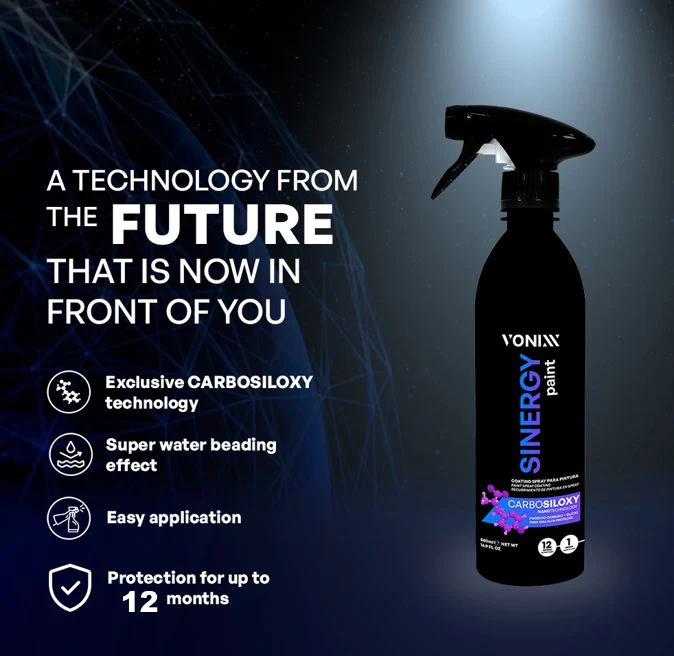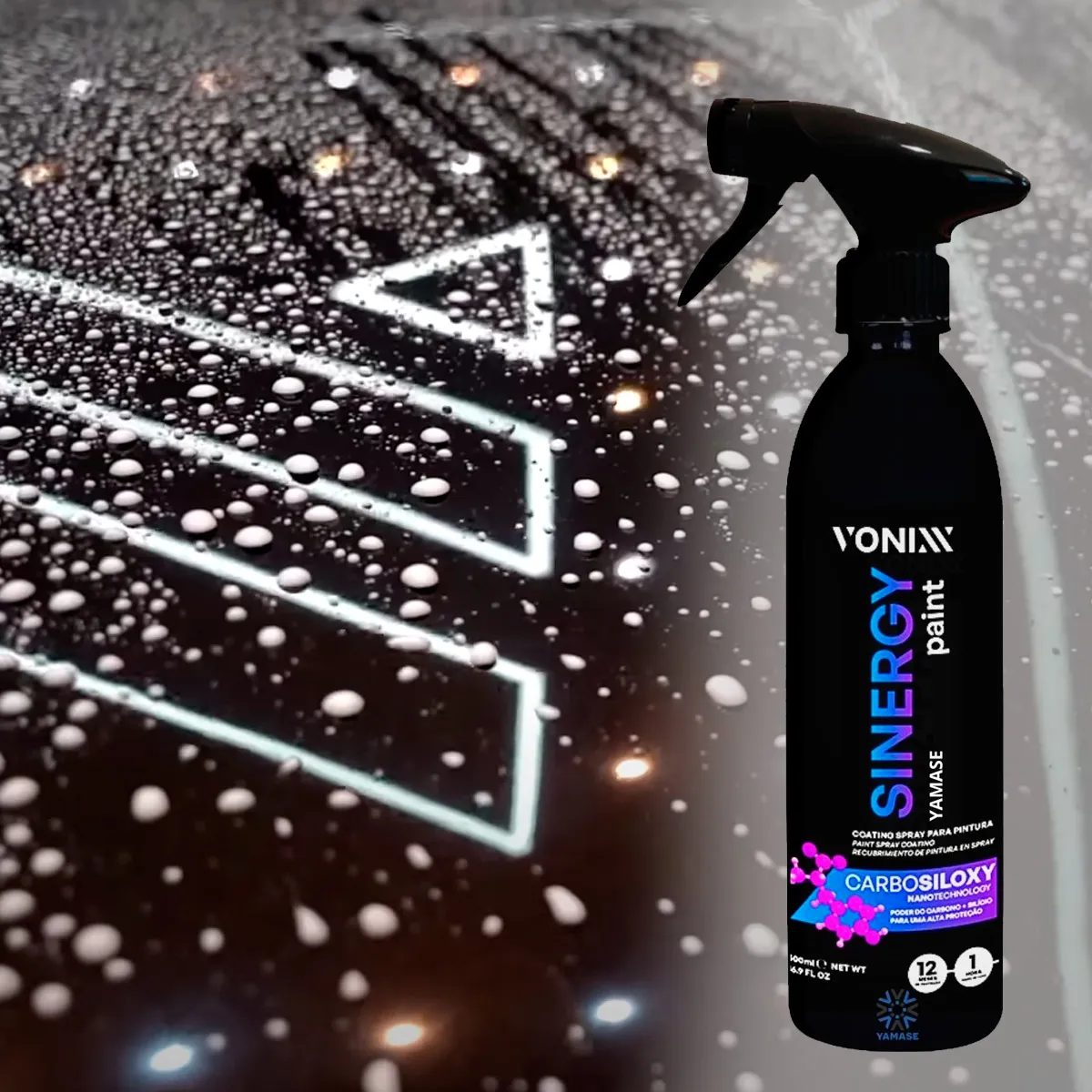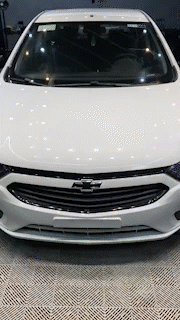 WARNING:
CAUTION! Dangerous your ingestion. Avoid prolonged contact with the skin. Wash your hands after use. KEEP OUT OF THE REACH OF CHILDREN AND DOMESTIC ANIMALS.
READ THE LABEL CAREFULLY BEFORE USING THE PRODUCT.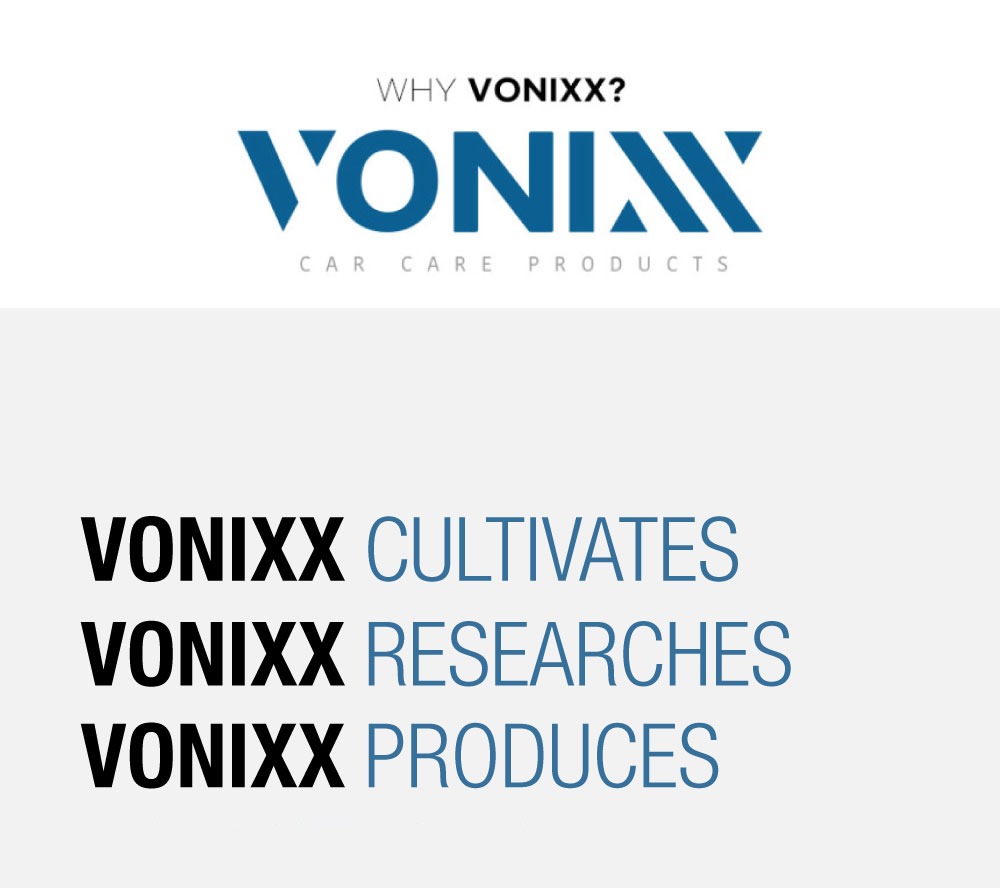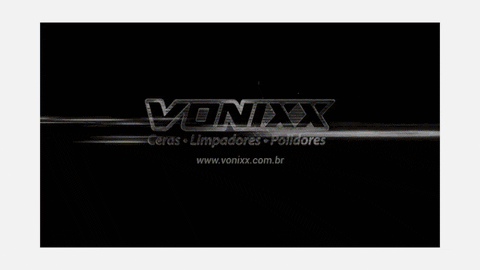 Payment & Security
Your payment information is processed securely. We do not store credit card details nor have access to your credit card information.