Description
Brand Introduction:
Since 1965 Mafra has the aim to enhance and protect with great passion the international automotive heritage; this is possible by applying the maximum expression of Made in Italy to cosmetics for cars.
Thanks to its manufacturer experience and its forefront Research Laboratories, Mafra combines perfectly high level quality and technology standards through artisanal production methods that allow excellent final results.
The history of Mafra has its roots in the distant half of the sixties. The entrepreneurial instincts of its founder, Gianfranco Mattioli, suggested him to transfer the principles of human cosmetics in a totally new field: so was born the famous slogan "cosmetics for your car."
What was called cosmetics at that time, is today called detailing.
This is why, from this insight and more than half a century later, his descendants have given rise to the Labocosmetica line: a great concentrated of technology, innovation and tradition dedicated to those who demand the most for treatment of his car.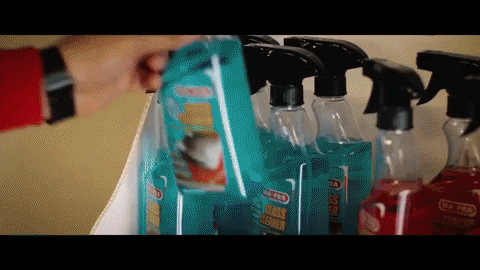 Product Introduction:
CORRÉCTOR 2.0 is polish a very versatile compound without silicones and fillers, water-based which, thanks to its Micro Abrasive Technology (M.A.T.) formula, guarantees a decisive cut and an excellent finish already in the cutting phase. It is ideal for both rotorbital and rotary use.
CORRÉCTOR 2.0 has 25% more cutting power than the old Polish Step 1 and 2, even on ceramic paint, it has excellent comfort of use, good gloss and a finish comparable to the old Step 3. The compound is water-based, has no solvent odor, has zero dust technology and allows easy cleaning. It is very similar to an ALL IN ONE polish for its versatility, but without the use of fillers that only cover scratches without removing them.
It is characterized by extreme comfort during all processing stages. The product is ideal on both hard and soft surfaces. Machined with rotary and wool pad or with rotorbital and microfiber pad has a fast and surprising cut. It has been specifically developed to reduce and simplify cutting times while maintaining an exceptional finisher-like result, thus saving the operator time. The residues are easy and quick to remove. The product deeply eliminates sanding marks up to P1500 and scratches, without covering them, even on scratch-resistant, OEM and repainted surfaces. It can also be used on transparent protective films, without damaging them, effectively eliminating the signs of the weather.
How to use:
Distribute little product at a time on a swab. With Rotary: initially worked at 600-900 rpm, gradually climb up to 1500-1800 rpm and in closing with light pressure at 600-900 rpm. With Rotorbital: roll out the product homogeneously at speed 1-2 on an area of 40x40cm, climb to the maximum speed to polish until polish is exhausted.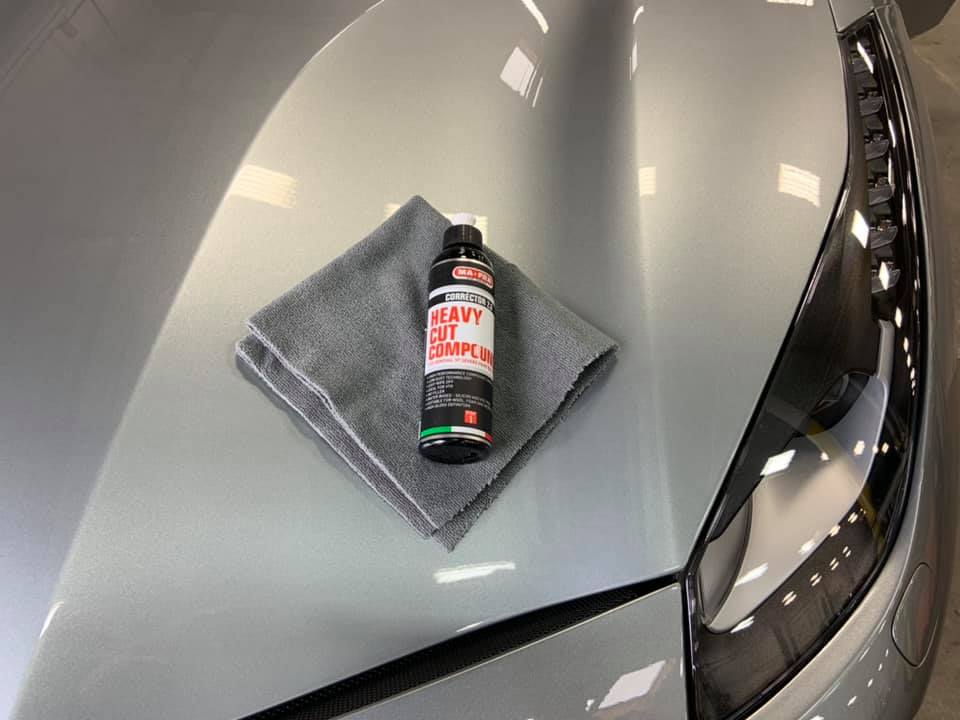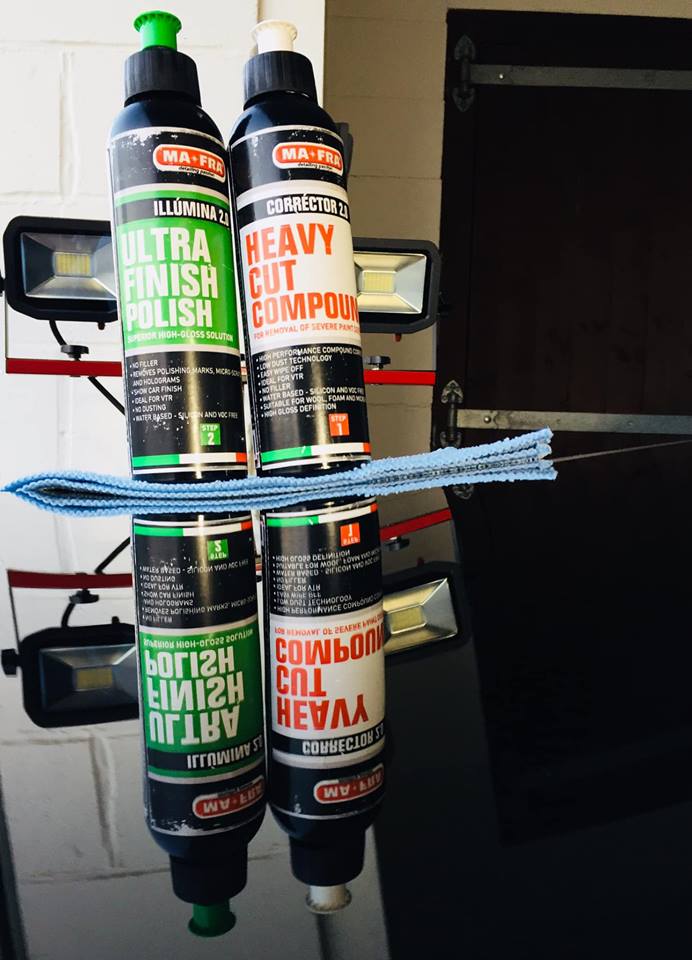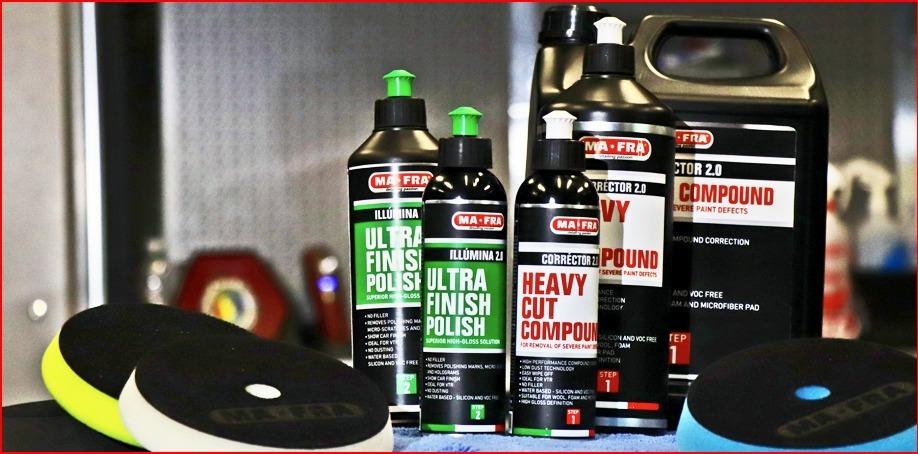 VIDEO:  
Payment & Security
Your payment information is processed securely. We do not store credit card details nor have access to your credit card information.