Description
Brand Introduction:
Since 1965 Mafra has the aim to enhance and protect with great passion the international automotive heritage; this is possible by applying the maximum expression of Made in Italy to cosmetics for cars.
Thanks to its manufacturer experience and its forefront Research Laboratories, Mafra combines perfectly high level quality and technology standards through artisanal production methods that allow excellent final results.
The history of Mafra has its roots in the distant half of the sixties. The entrepreneurial instincts of its founder, Gianfranco Mattioli, suggested him to transfer the principles of human cosmetics in a totally new field: so was born the famous slogan "cosmetics for your car."
What was called cosmetics at that time, is today called detailing.
This is why, from this insight and more than half a century later, his descendants have given rise to the Labocosmetica line: a great concentrated of technology, innovation and tradition dedicated to those who demand the most for treatment of his car.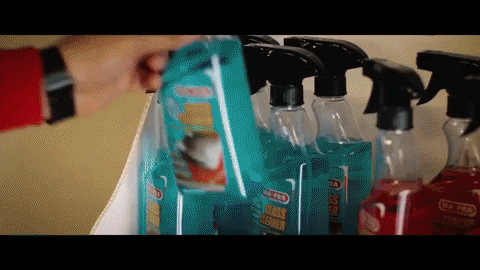 Product Introduction:
To effectively remove tar or glue deposits from old adhesives from the bodywork of our car, Mafra has developed a very effective and easy to use product: Deca Flash.
Tar stains, a more common drawback than it seems, in fact having to deal with tar stains with the frequent road construction sites on our roads, is unfortunately today a common problem that we face when we deal with the washing of the our car.
Another cause of frustration for many motorists or motorcyclists, are the sticky and unsightly residues due to the removal of stickers and adhesives from the bodywork.
Mafra has created the ideal product to solve both problems.
Available in a 250ml spray format, Deca Flash is a product of great ease of use, capable of quickly dissolving and eliminating any trace of tar or glue from the bodywork, even the most stubborn residues, without rubbing and without effort.
Deca Flash can be used both on metal parts and on glass and thanks to its particular formula rich in environmentally friendly active ingredients , it does not alter the treated parts.
Professional product

Practical 250ml spray format

Highly effective

Easy to use

Safe on treated surfaces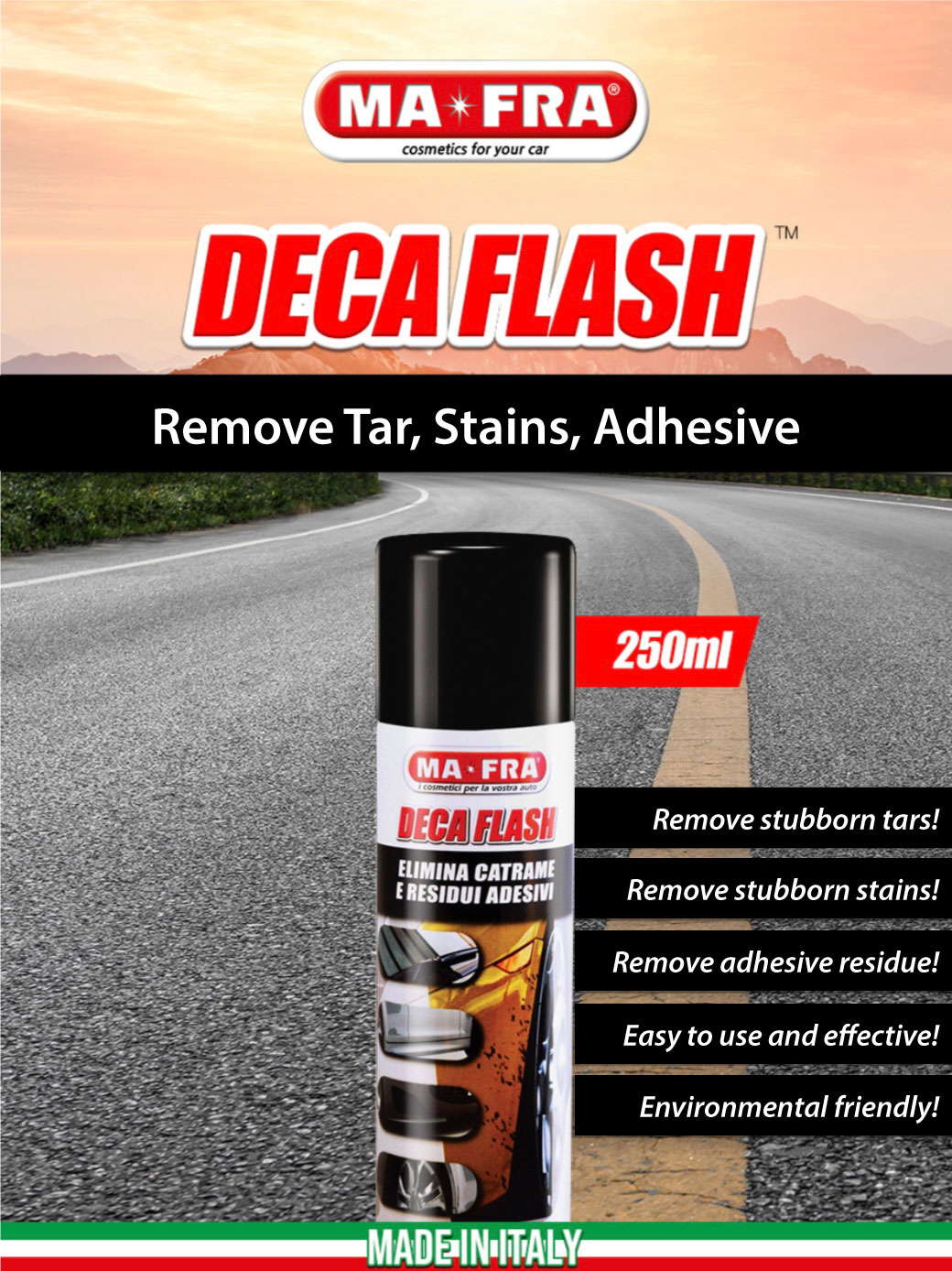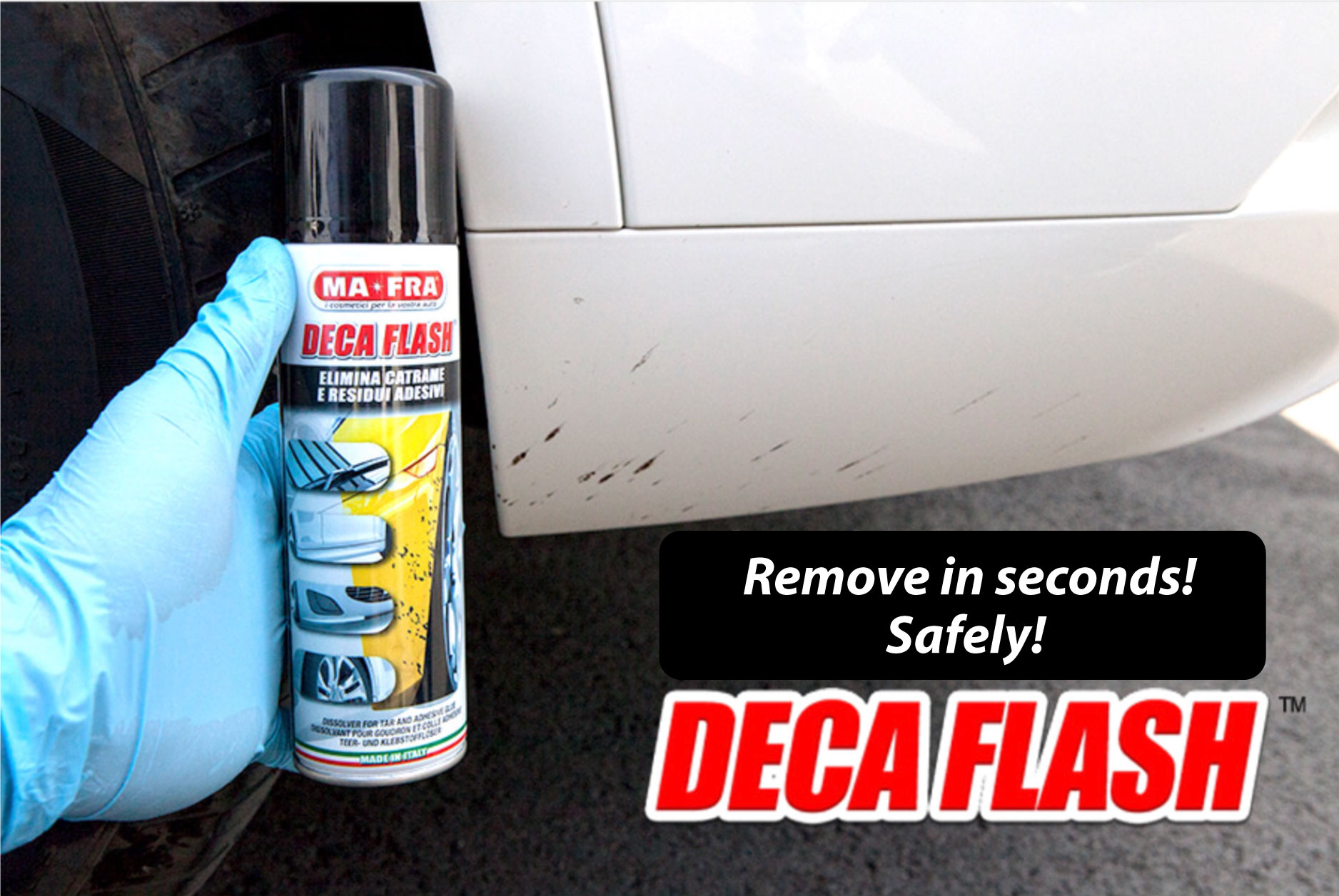 Scenario 1 (Road Tar on vehicles):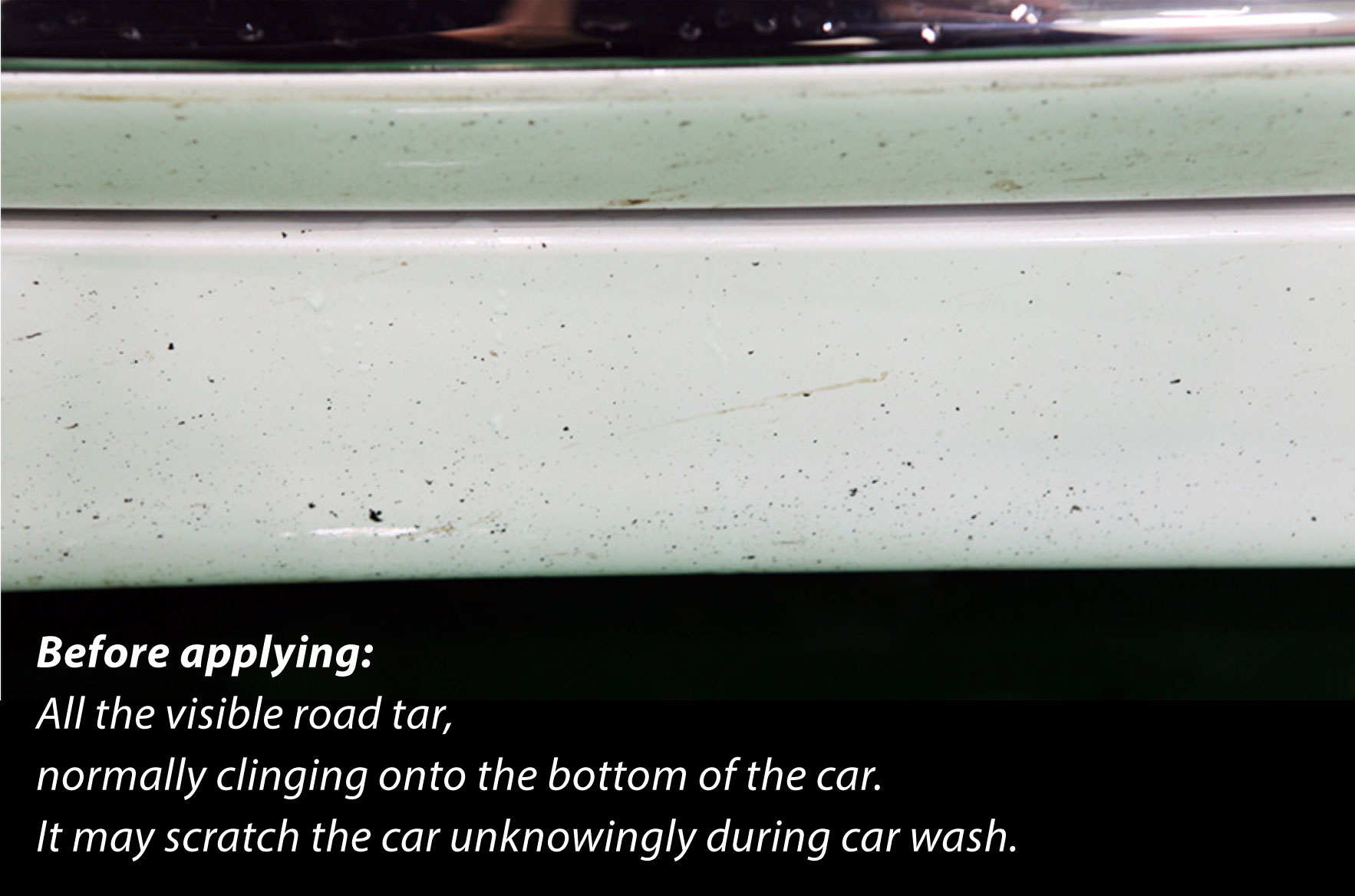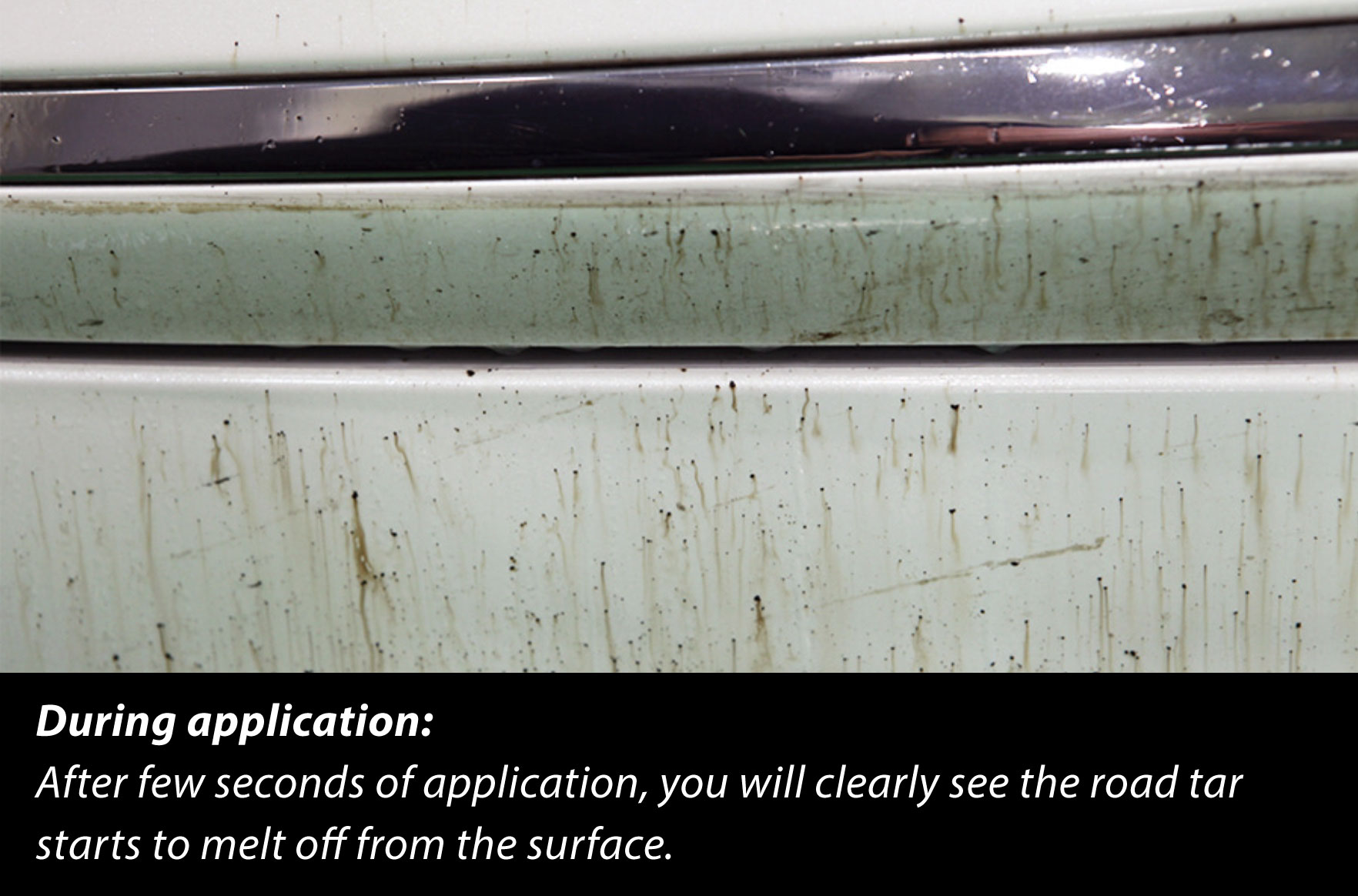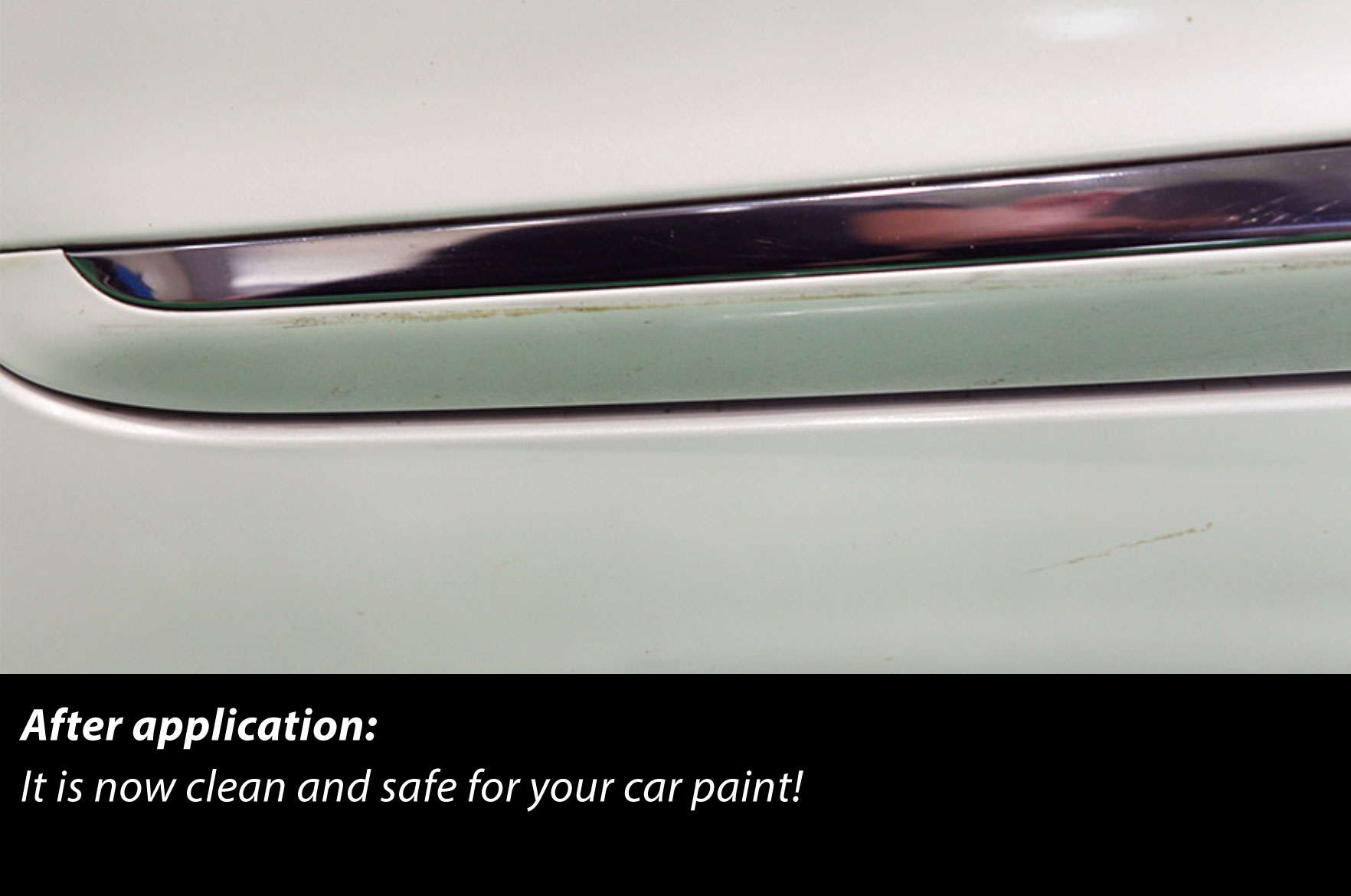 Scenario 2 (Adhesive residue):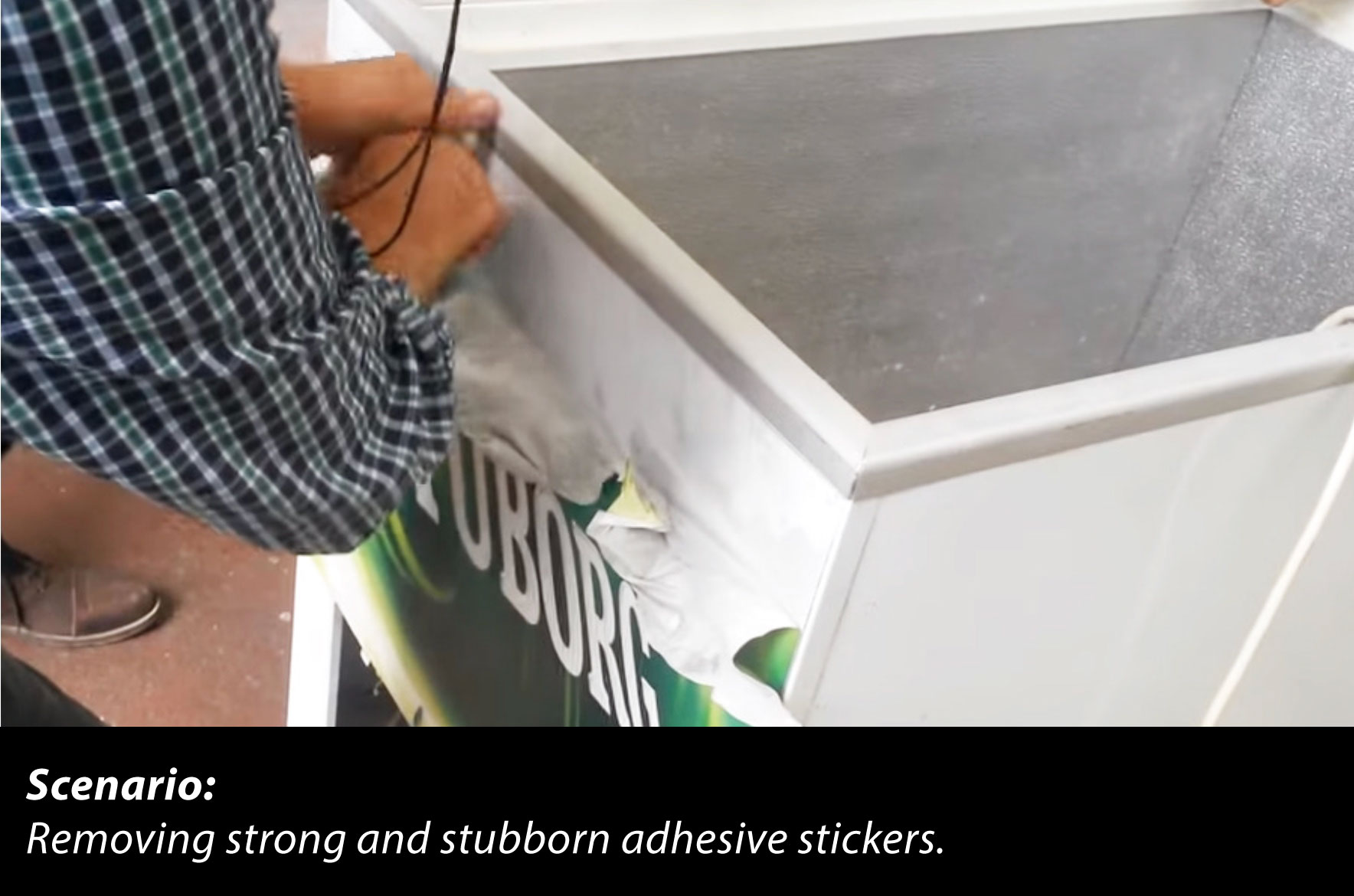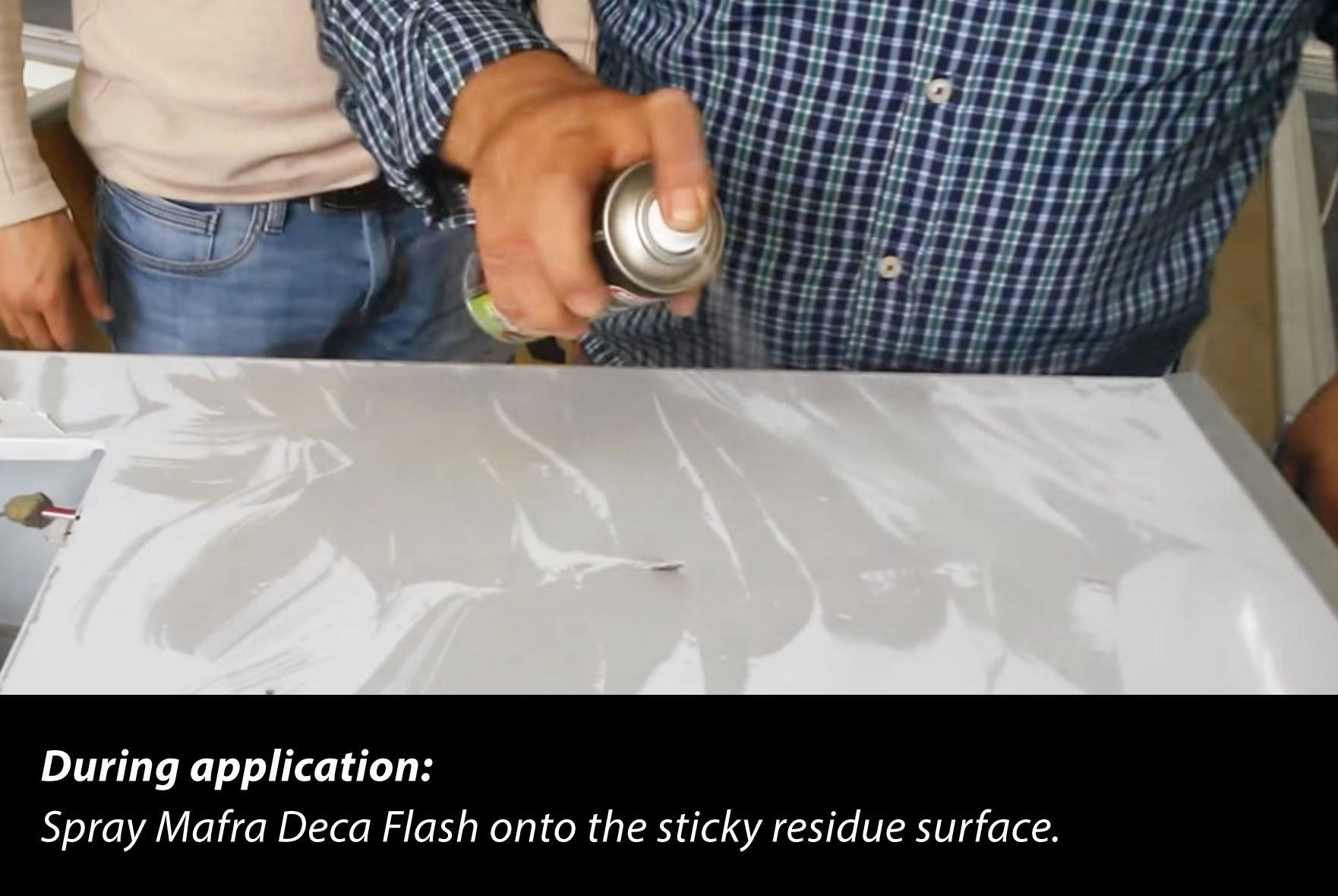 How To Use:
- spray the product on the glue or tar stains to be removed.
- leave it to act for a few seconds
- with a clean microfibre cloth, remove the glue or tar residues
- rinse thoroughly and finally dry with a second clean microfibre cloth
- repeat the operation on stubborn stains
Video:
Payment & Security
Your payment information is processed securely. We do not store credit card details nor have access to your credit card information.